Featured
ICON by VELIC (ICX)
VELIC Airdrop is worth up to 25 ICX coins (~$ 5.50). Additionally, VELIC will lucky draw 16 members and give out additional 40,000 ICX coins.

About VELIC

VELIC is capitalizing on this pivotal moment in the crypto asset industry's development by launching a suite of high-quality financial services through a tokenized platform that is entirely user-driven a free market where consumers are the biggest beneficiaries. Velic is airdropping up to 25 ICON (ICX) coins to users who complete verification. ICX is listed on Coinmarketcap. Read more about ICON and Velic in the article featured on Nasdaq.com

Would you like to receive the latest free Airdrop Alerts? Join our Airdropalert Telegram.
How to join the ICON by VELIC Airdrop?
Tokens Per Airdrop Up to 25 ICX
Tokens Per Referral No Referral program
Team KYC Not completed by team yet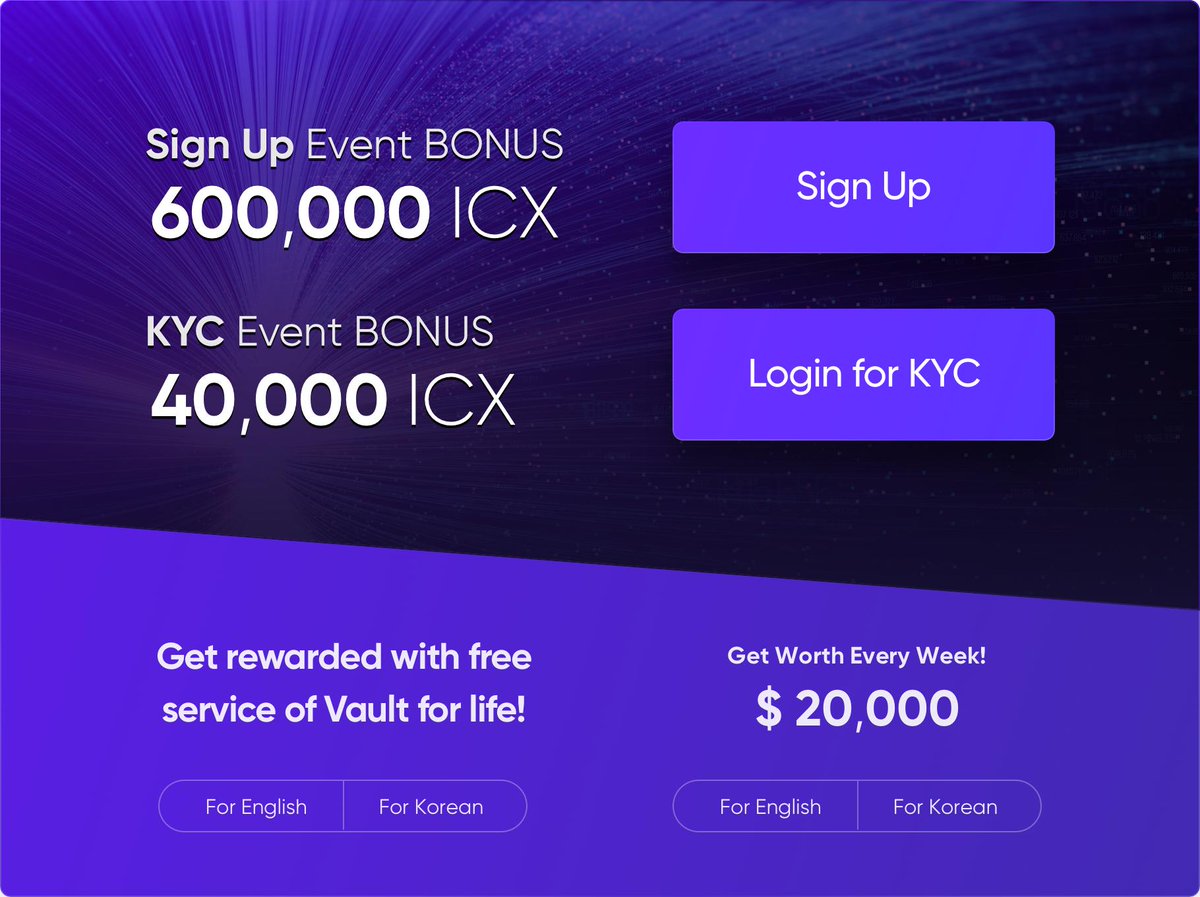 Step-by-Step Guide VELIC Airdrop

Register for the VELIC Airdrop, by creating an account.
Verify your mail & Log in to your account.
Complete Level 2 verification (SMS or Google Authentication). (+5 ICX)
Complete Level 3 verification (Passport KYC). (+20 ICX)
Join VELIC on Telegram.
Completing level 3 verification, you can get additional rewards through the lottery event.

Read more about ICON and VELIC in the article featured on Nasdaq.com.
If you want to join the Velic Bounty, visit Velic Bounty page.

If you like the VELIC airdrop, don't forget to upvote and comment below.
Estimated value
~$ 5.50
Additional ICO information
IAO price 1 VELT = 0.01 USD
IAO Start date March, 2019
Tokens For Sale 900,000,000 VELT
Total Supply 15,000,000,000 VELT
Blockchain Standard ICON, Utility Token
Country Singapore
Start your new financial life with VELIC - Video