Closed
Sponsored
VIBEster (VIBS) Airdrop
It looks like you are too late! This airdrop is closed
Looking for new airdrops?
Visit our Featured & New Airdrops pages.
VIBEster Airdrop is worth up to 150 VIBS tokens (~$ 13.50).

About VIBEster

VIBEster relies on a strong community built of real relations between its users to provide you with all multimedia for your entertainment and knowledge. These will be not only photos but also videos. VIBEster wants to organize live shows in which they will tell you about the project and more and will present the details of these events while creating them. VIBEster also wants to create and build a mobile application in which they want to present you attractive crypto projects so that you know what is happening on the market without the need for hours of doing research or reading opinions and reviews. Another important option in the application will be the technological HUB, showing interesting and innovative projects in the field of new technology. It will be an option for each of the investors for a potential project. As a result of these actions, the achievement of the subordinate goals will be the creation and investment in knowledge of alternative drives. New technology is the future and VIBS will want to take advantage of it. VIBS token is already being traded at Finexbox exchange.
How to join the VIBEster Airdrop?
Tokens Per Airdrop up to 150 VIBS
Tokens Per Referral No Referral Program
Airdrop Snapshot 29 July 2020
Requirements to earn free crypto coins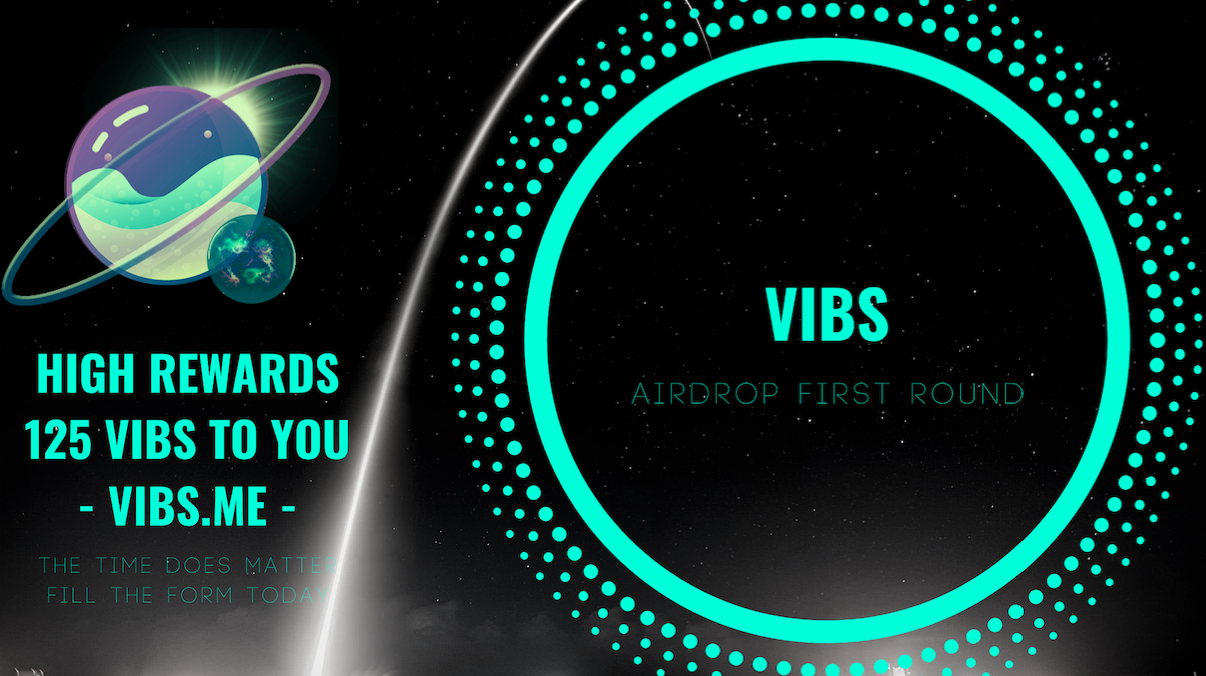 Native blockchain
Step-by-Step Guide VIBEster Airdrop
Visit the VIBEster Airdrop form.
Join VIBEster on Telegram.
Follow VIBEster on Twitter.
Follow VIBEster on Facebook.
Follow VIBEster on Instagram.
Complete optional tasks to earn +25 VIBS tokens.
Submit your Ethereum wallet address and other details to the Airdrop form.
If you like the VIBEster Airdrop, don't forget to upvote and comment below.
Estimated value
~$ 13.50