Verified
AiONE ($AiONE) Airdrop
AiONE, the pioneering AIaaS platform harnessing the power of AI, presents the AiONE Token Giveaway.
With a total prize pool of 2,000,000 $AiONE tokens, this event aligns with the imminent launch of their new staking dashboard. Seize your chance!

About AiONE

AiONE is an AI development platform dedicated to bridging the gap between universal AI tools and specific business requirements. With a range of cutting-edge AI products, including ONE Video, ONE Image, ONE Music, ONE OCR, ONE Chat, ONE Voice, ONE Cognition, ONE Recommender, ONE NLP, One Talk, ONE Translate, ONE Text, and DGC, AiONE empowers businesses to leverage the full potential of AI by tailoring it to their unique needs.
The $AiONE Token empowers the AI ecosystem with its ability to facilitate fast and secure transactions for AI services. It serves as a versatile currency, enabling seamless transactions for AI infrastructure, staking rewards, and project investments.
How to join the AiONE Airdrop?
Prize Pool 2,000,000 $AiONE
Winners 100 Random
Deadline 7 July 2023
Requirements to earn free crypto coins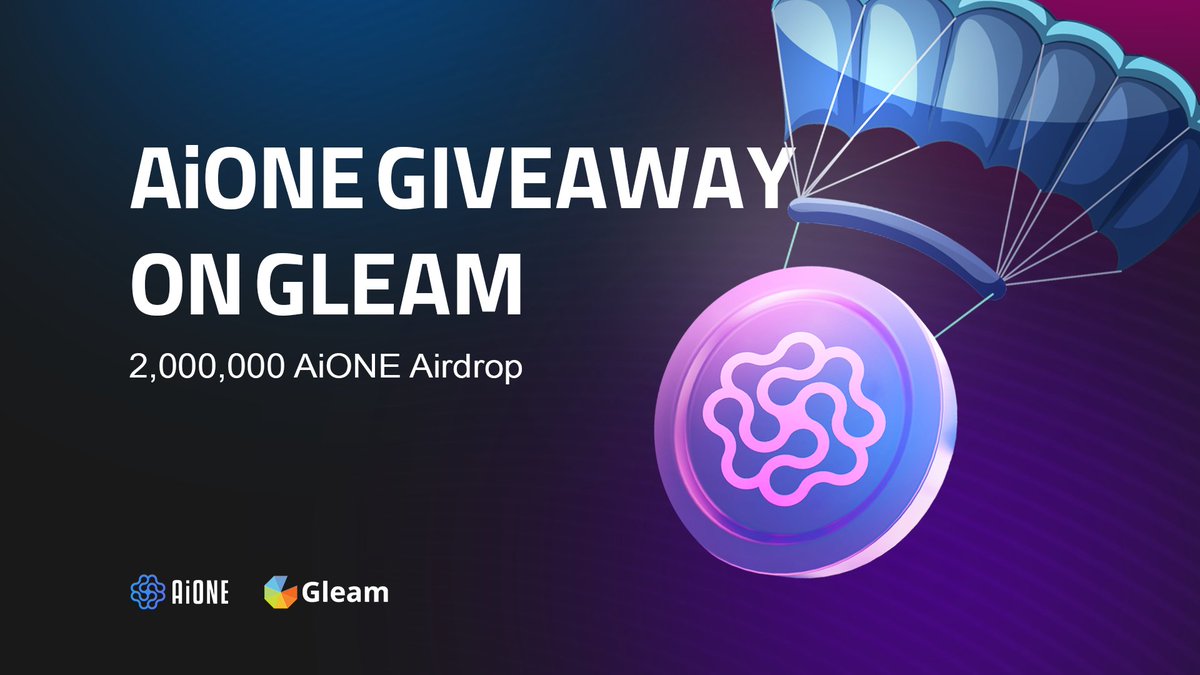 Native blockchain
Step-by-Step Guide ''AiONE Token Giveaway''

▪️ 100 lucky participants will each receive 20,000 $AiONE tokens. Good luck and best wishes!

When using decentralized applications (ÐApps), it's critical to remember that YOU are responsible for the security of your digital assets!
Disclaimer: Investors should take the time to research any given product before they deposit or invest their funds (DYOR).
Estimated value
~$ 1,000
Additional ICO information
Max Supply 100,000,000,000 $AiONE
Blockchain BNB Smart Chain
Markets PancakeSwap and BitForex
AiONE Introduction | Cryptocurrency AI - Video