Clients
AirdropAlert.com Clients
Do you want to launch your Token with AirdropAlert.com?
An Airdrop is a great way to bootstrap your community and create brand awareness. Are you in need of a quality airdrop service that provides real users? Request an Exclusive Airdrop by sending an email to morten@airdropalert.com
We provide you with real users, KYC service and connect you with our many partners to help you run a successful ICO.
Premium Clients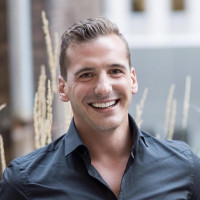 Marco Calicchia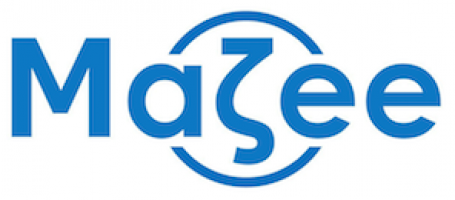 " Since the beginning of our collaboration, Morten and his team have been nothing short of exceptional. Understanding, collaborative and making sure that our partnership would become fruitful.It's always a pleasure to work alongside AirdropAlert. "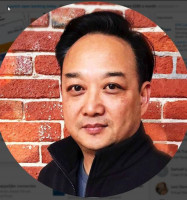 Spencer Chen

"AirdropAlert.com provided BRD with two crucial pieces to our very successful airdrop campaign," said Spencer Chen, VP of Global Marketing at BRD (formerly Bread wallet). "Morten and the entire AirdropAlert.com team provided us with massive reach to the right audience and with a flexible platform to run the exact airdrop campaign that we needed."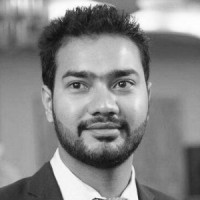 Ajit Kular

"It has been immense pleasure to work with Morten's team. They are very professional, honest from day one. I think Airdrop is one of the most important Marketing activity that is needed to pump up the Social presence. We were also happy to see their process and attention to detail in their work. They keep updated us about each point. We were one of the very first clients to see their progress." USD Raised: $ 52,500,000.00
Telegram Community: 50,000+ USD Raised: $ 51,000,000.00
Post ICO airdrop USD Raised: $ 50,000,000.00
Telegram Community:50,000+ USD Raised: $ 35,000,000.00
Telegram Community:36,000+ USD Raised: $ 32,000,000.00
Telegram Community:31,000+ USD Raised: $ 30,000,000.00
Telegram Community:20,000+ USD Raised: $ 17,344,575.00
Telegram Community:43,000+ USD Raised: $ 15,000,000.00
Telegram Community:19,000+ USD Raised: $ 15,000,000.00
Telegram Community:43,000+ USD Raised: $ 10,629,000.00
Telegram Community:13,000+ USD Raised: $ 10,529,563.00
Telegram Community:25,000+ USD Raised: $ 8,835,717.50
Telegram Community:18,000+ USD Raised: $ 7,200,000.00
Telegram Community:14,000+ USD Raised: $ 6,607,055.00
Telegram Community:8,000+ USD Raised: $ 6,337,157.00
Telegram Community:17,000+ USD Raised: $ 4,374,000.00
Telegram Community:8,000+ USD Raised: $ 4,262,280.00
Telegram Community:17,000+ USD Raised: $ 4,000,000.00
Telegram Community:33,000+ USD Raised: $ 1,784,675.00
Telegram Community:15,000+ USD Raised: $ 1,500,000.00
Telegram Community:84,000+ USD Raised: $ 1,491,696.00
Telegram Community:10,000+ USD Raised: $ 1,453,740.00
Telegram Community:16,000+ USD Raised: $ 1,261,725.00
Telegram Community:8,000+ USD Raised: $ 1,250,000.00
Telegram Community:6,000+ USD Raised: $ 921,179.00
Telegram Community:5,000+ USD Raised: $ 373,000.00
Telegram Community:11,000+ USD Raised: $ 359,700.00
Telegram Community:6,000+ USD Raised: $ 284,500.00
Telegram Community:18,000+ ICO in process
Telegram Community:10,000+ ICO in process
Telegram Community:21,000+ ICO in process
Telegram Community:42,000+ ICO in process
Telegram Community:17,000+ ICO in process
Telegram Community:15,000+ ICO in process
Telegram Community:20,000+ ICO in process
Telegram Community:23,000+ ICO in process
Telegram Community:39,000+ ICO in process
Telegram Community:3,000+ ICO in process
Telegram Community:13,000+ ICO in process
Telegram Community:21,000+ ICO in process
Telegram Community:17,000+ ICO in process
Telegram Community:33,000+ ICO in process
Telegram Community:74,000+ ICO in process
Telegram Community:4,000+ ICO in process
Telegram Community:11,000+ ICO in process
Telegram Community:16,000+ USD Raised:N/A
Telegram Community:8,000+ USD Raised:N/A
Telegram Community:13,000+ USD Raised:N/A
Telegram Community:9,000+ USD Raised:N/A
Telegram Community:10,000+ USD Raised:N/A
Telegram Community:22,000+ USD Raised:N/A
Telegram Community:19,000+ USD Raised:N/A
Telegram Community:6,000+ USD Raised:N/A
Telegram Community:38,000+ USD Raised:N/A
Telegram Community:5,000+ USD Raised:N/A
Telegram Community:15,000+ USD Raised:N/A
Telegram Community:20,000+ USD Raised:N/A
Telegram Community:7,000+ USD Raised:N/A
Telegram Community:12,000+ USD Raised:N/A
Telegram Community:3,000+ USD Raised:N/A
Telegram Community:9,000+ USD Raised:N/A
Telegram Community:9,000+ USD Raised:N/A
Telegram Community:10,000+ USD Raised:N/A
Telegram Community:10,000+ USD Raised:N/A
Telegram Community:6,000+