Verified
Archimedes (OAT NFTs + Whitelist spots) Airdrop
Archimedes Finance NFT Airdrop Giveaway offers the opportunity to earn a free NFT from Archimedes Finance's upcoming NFT Airdrop on Project Galaxy (Polygon chain NFT). 3 lucky participants will win whitelist spots & 10,000 can claim OAT NFTs + 2 NFT Opportunities!!!
Holders of the NFTs from these Airdrops will prove themselves to be OGs of the Archimedes Finance protocol, and be eligible for various other rewards, such as Airdrops, Whitelists, and Giveaways.

About Archimedes

Archimedes is an open-source lending protocol enabling superior capital efficiency in DeFi through the flagship product: the Archimedes Vault.
Archimedes mission is to drive the continued growth of DeFi by building on top of high-quality liquidity management solutions, while providing greater flexibility through the packaging of highly-leveraged positions as tradable ERC tokens. * Beware of Scams! Archimedes currently doesn't have a token on Mainnet!
How to join the Archimedes Airdrop?
Requirements to earn free crypto coins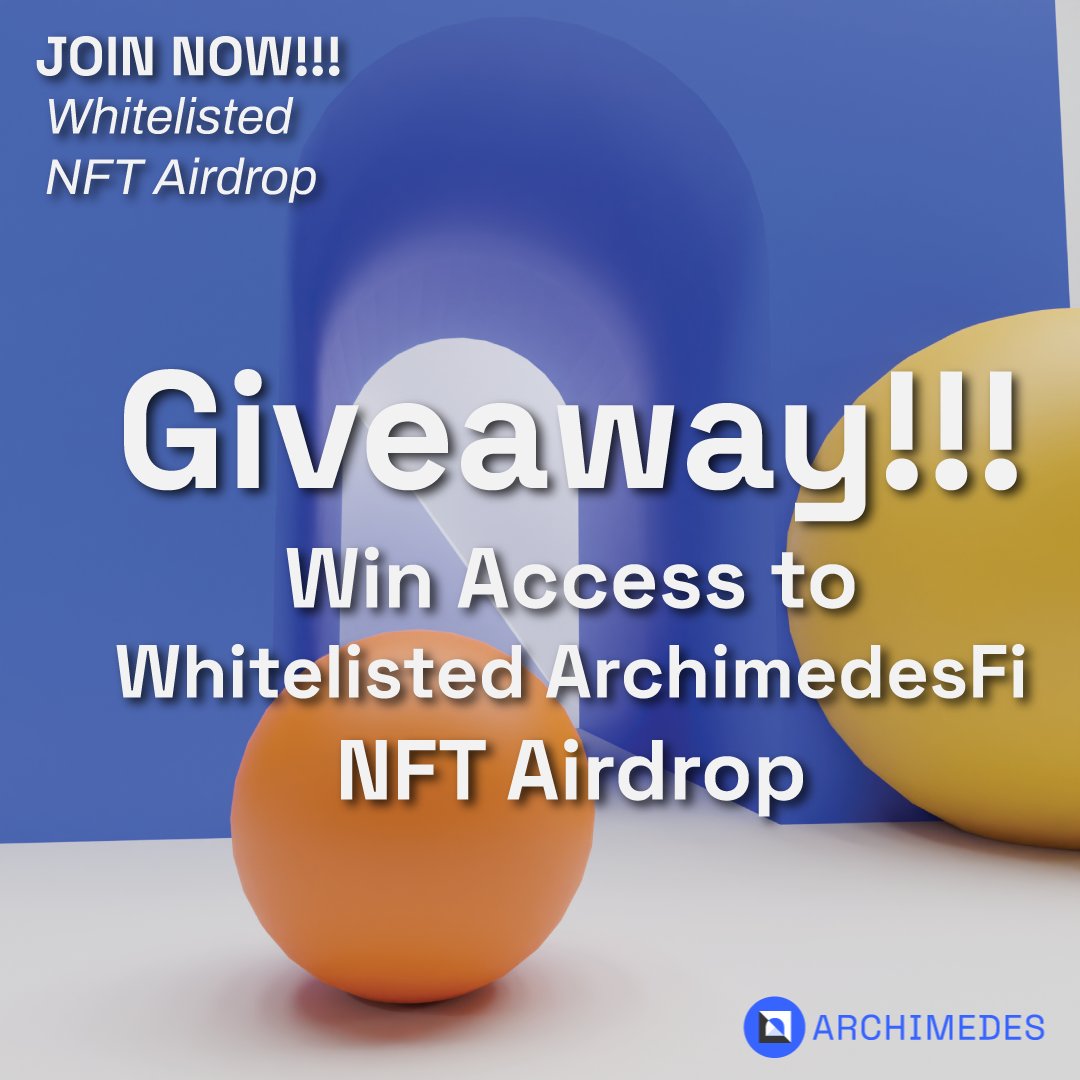 Native blockchain
Estimated value
n/a