Verified
Arweave (AR) Airdrop
Arweave Airdrop Faucet is worth 0.02 AR tokens (~$ 0.30).

About Arweave

Arweave is a new type of storage that backs data with sustainable and perpetual endowments, allowing users and developers to truly store data forever – for the very first time. As a collectively owned hard drive that never forgets, Arweave allows preserving valuable information, apps, and history indefinitely. By preserving history, it prevents others from rewriting it.
On top of the Arweave network lives the permaweb: a global, community-owned web that anyone can contribute to or Get Paid to maintain. The permaweb looks just like the normal web, but all of its content – from images to full web apps – is permanent, retrieved quickly, and decentralized – forever. Just as the first web connected people over vast distances, the permaweb connects people over extremely long periods of time.
Store data on the permaweb for free. You first need some Arweave tokens which they'd like to send you for free together with a wallet. Alternatively, remember that you can always buy a small number of tokens from an exchange to get started!
How to join the Arweave Airdrop?
Tokens per Airdrop 0.02 AR
Gas Fee No
KYC KYC is not a requirement
Requirements to earn free crypto coins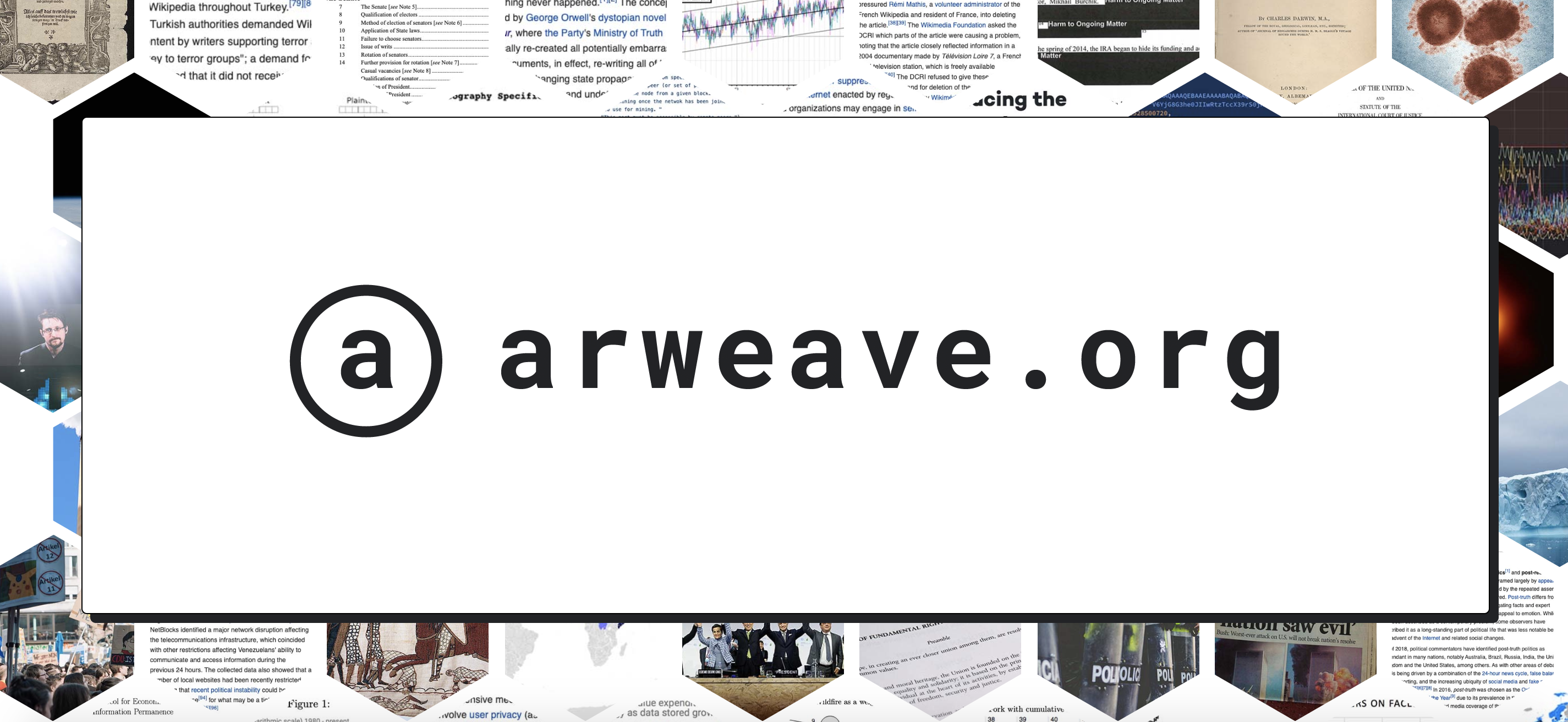 Native blockchain
Step-by-Step Guide ''Arweave Airdrop''
Visit the Arweave Faucet page.
Agree to the privacy policy and click on "Continue".
Download and Save your new wallet (.JSON key file) & Click on "Next". You only have 1 chance to do this. Nobody (including the Arweave core team) can help you recover your wallet if the key file is lost. So, remember to keep it safe!
Open the Tweet POP-UP and complete the verification step. Arweave tokens are in high demand, so you will need to send a Tweet from an active Twitter account to prove that you are a human before receiving them.
Click on "Explore" & Check your keyfile and keep it safe! Arweave tokens can be used for many different things.
Click on "Archive a Webpage" & Add the Arweave wallet extension to the Chrome browser.
Go to you Arweave wallet Chrome extension & Drag your JSON key file.
Name your wallet & Set an encryption passphrase. You will get 0.02 AR tokens!
Welcome to the permaweb! All steps completed - let's see what your wallet can do! (Build with Arweave).
If you like the Arweave Airdrop, don't forget to like and comment below!


Disclaimer: Investors should take the time to research any given product before they invest their funds.
Estimated value
~$ 0.30
Additional ICO information
Max supply 66,000,000 AR
Blockchain Arweave
Markets Binance, Huobi Global, Bittrex,...
Arweave Video