Closed
Sponsored
Bernard Finance (BERN) Airdrop
It looks like you are too late! This airdrop is closed
Looking for new airdrops?
Visit our Featured & New Airdrops pages.
Bernard Finance Airdrop is worth an equal share of the total airdrop pool which is representative of 1% of the total supply, to celebrate the birth of #BERNARD and the launch of the $BERN token. The first 200 participants will receive a significant bonus for being early supporters - so hurry up!

About Bernard Finance

Bernard Finance is a community meme project built on the Binance Smart Chain (BSC). BERNARD is the cutest, and kindest St-Shibernard you will ever find. A St-Shibernard is an extremely rare breed of dog, it's basically a Shiba born in the Swiss mountains. But BERNARD is even more than that. He is gifted with the kindness of his dad, the laser eyes, and the bionic paw of his mother. That makes him a truly unique doggo. His barrel is full of $BERN, his essence, his blood.
The $BERN Tokenomics apply a special tax to every transaction of the tokens. 5% are redistributed back to holders while 5% are burned forever reducing the total supply which will cause a permanent token rarification. Several events will happen depending on the number of BERNARD fans.
How to join the Bernard Finance Airdrop?
Total Airdrop Allocation 1.000.000.000.000 BERN
Tokens Per Airdrop An equal share of the total airdrop pool
KYC KYC is not a requirement
Requirements to earn free crypto coins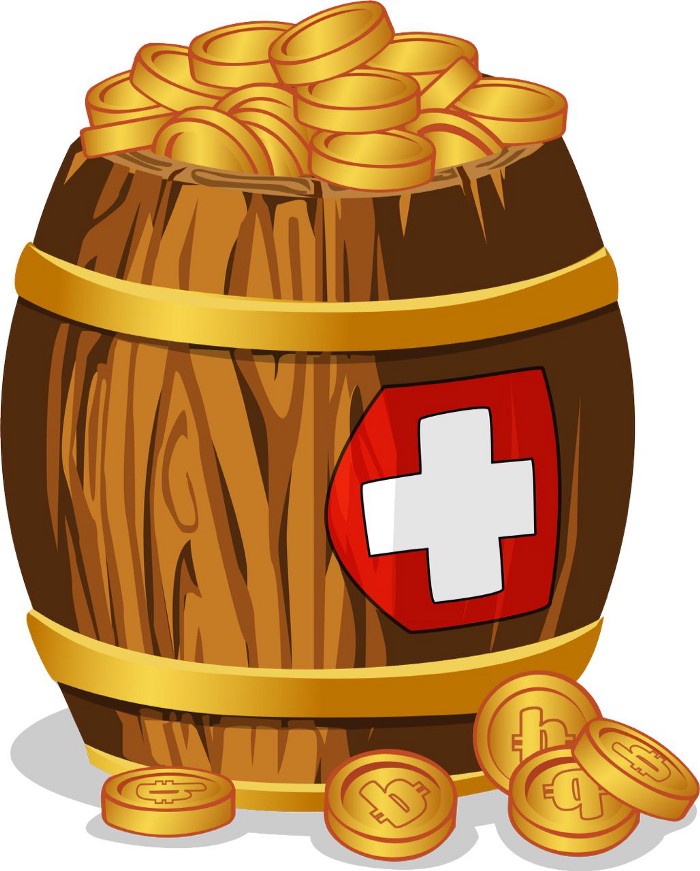 Native blockchain
Step-by-Step Guide ''Bernard Finance Airdrop''
Go to the Bernard Finance Airdrop form.
Follow @BernardFinance on Twitter.
Like, Quote retweet the pinned Airdrop tweet, and @tag 2 friends.
Submit your BSC wallet address, email, and details to the $BERN Airdrop form.
If eligible, you will receive an equal share of the total airdrop pool which is representative of 1% of the total $BERN supply.
The airdrop will be distributed on 01/08/2021 to celebrate the ''National Day'' in Switzerland. However, if a miracle allows it, they will activate the distribution on July 11th, if and only if the Swiss national soccer team qualifies for the 2021 UEFA Euro Cup final.
BERNARD decided to open his barrel from time to time during the «Barrel openings», this will pour some tokens on the ground, lost forever, a sacrifice, only to help his true fans. More love = More sacrifice.
If you like the Bernard Finance Airdrop, don't forget to like and comment below!


Disclaimer: Investors should take the time to research any given product before they invest their funds.
Estimated value
n/a
Additional ICO information
Total Supply 100.000.000.000.000 BERN (Deflationary)
Blockchain Standard Binance Smart Chain
Markets PancakeSwap (June 14th 2021)