Closed
Verified
BitTorrent (BTT) Airdrop
It looks like you are too late! This airdrop is closed
Looking for new airdrops?
Visit our Featured & New Airdrops pages.
Update: The Seventh Round of the BitTorrent Airdrop will occur on 11 August 2019.


BitTorrent airdrop is for TRON (TRX) holders. Learn how to set up a Tron wallet here.

Learn everything about BitTorrent Airdrop mechanics, reasons, and timeline on this BitTorrent Airdrop blog.

About BitTorrent

BitTorrent is a pioneering distributed communication protocol designed by Bram Cohen on 2 July 2001. It is a peer-to-peer protocol which uses economic incentives to facilitate the delivery of a large and highly demanded data and electronic files over the internet, eliminating the need for a trusted central server. It is an open protocol that has been independently implemented dozens of times and included in the software that has been downloaded and installed billions of times in the past 16 years.

More about the history of BitTorrent can be read in this article: From P2P file sharing to IEO.

Would you like to receive the latest free Airdrop Alerts? Join our Telegram or Twitter.
How to join the BitTorrent Airdrop?
Tokens Per Airdrop Based on a Monthly Snapshot until February 11, 2025
Tokens Per Referral No referral program
Airdrop Recipient TRON (TRX) holders
Requirements to earn free crypto coins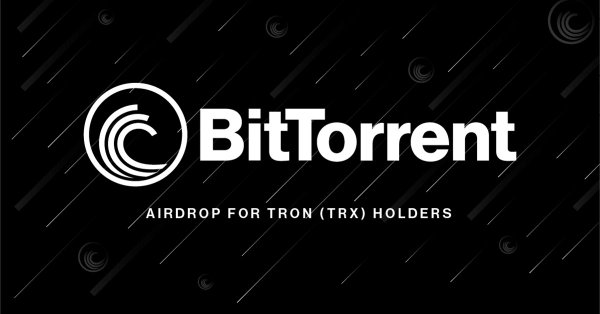 Native blockchain
Step-by-Step Guide BitTorrent Airdrop
The BTT Airdrop for Tron (TRX) holders began on February 11, 2019 (first round). The amount of their first airdrop will be 10,890,000,000 BTT tokens, corresponding to 1.1% of total circulating supply. Next rounds will follow monthly.
The first snapshot will be taken when Tron's block height reaches 6.6 million.
Between March 11, 2019, and February 11, 2020, there will be 990,000,000 BTT tokens airdropped on the 11th of each month.
The monthly distribution will increase every year. This will happen until February 11, 2025.
There is no minimum of TRX coins required to qualify for the BTT airdrop.

For more information about Exchanges supporting BTT Airdrop and compatible wallets, read the TRON Knowledge Base article.

If you use the ''CLAIM AIRDROP'' button below to claim the BitTorrent airdrop, it will automatically show on the main page with a purple check mark. So you can easily track which airdrops you joined and which ones you need to join.
Estimated value
Based on a Monthly Snapshot until February 11, 2025
BitTorrent Video