Unverified
Bot Planet ($BOT) Airdrop
Bot Planet Airdrop is worth 500,000 $BOT tokens to the community in anticipation of the upcoming $BOT IDO in February 2022 and earning BIG TIME!

About Bot Planet

Bot Planet is a multichain ecosystem built under the UX of an NFT-based Play-To-Earn game. Unique wallet with a built-in NFT Marketplace, DEX, seasonal NFT and Token Airdrops & game-based Multifunctional messenger.
The Bot Lottery is an additional service that allows users to get a chance to win big and provides the system with an additional deflationary mechanism. The user purchases a digital lottery ticket in the system, after which the smart contract generates a random four-digit code, in which each digit has a value from 1 to 14. After generation, the code is sent to users for matching. If the order of the numbers in the ticket and in the code coincide, the user is considered the winner, and users who match the first 2, 3, or 4 numbers will also receive a guaranteed reward.
How to join the Bot Planet Airdrop?
Requirements to earn free crypto coins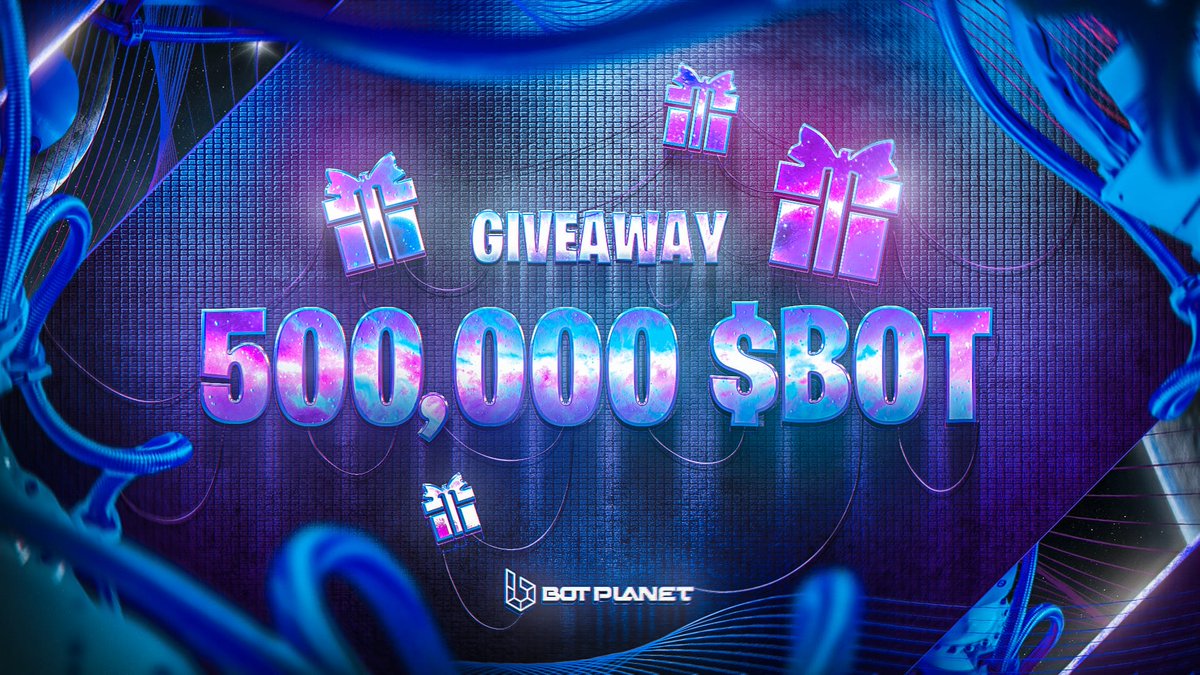 Native blockchain
Step-by-Step Guide ''Bot Planet Airdrop''

▪️ Tokens Allocation:
1st place - 1 - 10 winners - receive 60% of the tokens (30,000 $BOT for each winner)
2nd place - 11 - 30 winners - receive 30% of the tokens (7,500 $BOT for each winner)
3rd place - 31 - 50 winners after - receive 10% of the tokens(2,500 $BOT for each winner)
Like and share the Bot Planet Airdrop on your favourite SM!
Note: This Airdrop is labelled with the ''Unverified'' label because the info on team is limited!

When using decentralized applications (ÐApps), it's critical to remember that YOU are responsible for the security of your digital assets!
Disclaimer: Investors should take the time to research any given product before they invest their funds (DYOR).
Estimated value
n/a