Closed
Verified
BridgeX Network (BXN) Airdrop
It looks like you are too late! This airdrop is closed
Looking for new airdrops?
Visit our Featured & New Airdrops pages.
BridgeX Network Airdrop is worth up to 120 BXN tokens (~$ 7.2). Invite friends to earn 2.5 TRX (~$ 0.05) for every referral.
About BridgeX Network
The BridgeX Network is the framework for a financial ecosystem of decentralised credit, conversion and payment solutions, enabling crypto-to-crypto collateralised lending and borrowing, crypto-to-fiat currency conversions and cross border payments. The network will unite the full spectrum of financial services players in the blockchain industry and open new opportunities for traditional financial institutions/services to enter and participate in this new world economy. Any third party integrator or distributed app (DApp) developer can leverage the power of the BridgeX Network to offer new services on their existing platform or create DApps on the network that will contribute to solving real-world financial inclusion problems.
How to join the BridgeX Network Airdrop?
Tokens per airdrop up to 120 BXN
Tokens per referral 2.5 TRX
Token Value 1 BXN = 0.06 USD
Requirements to earn free crypto coins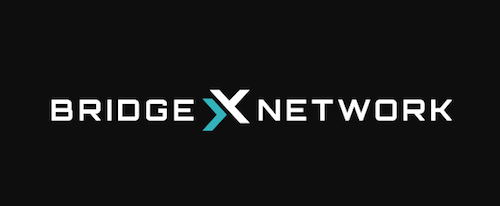 Native blockchain
Step-by-Step Guide BridgeX Network Airdrop
Chat with the BridgeX Network Airdrop bot.
Complete the tasks from the Airdrop bot to earn up to 120 BXN tokens.
Invite friends to earn 2.5 TRX for every referral. Click on 'Withdraw' in the bot for more information regarding withdrawing your TRX balance.
If you like the BridgeX Network Airdrop, don't forget to upvote and comment below.
Estimated value
~$ 7.2 + referral
Additional ICO information
Token Ticker BXN
Token Type Utility-token
Total Supply 1 Billion BXN
Hard Cap 18,000 ETH
Tokens for Sale 300,000,000 BXN
Token Value 1 BXN = 0.06 USD