Verified
Connext Network ($NEXT) Airdrop
@ConnextNetwork ushers in a new era of crosschain innovation with its pioneering crosschain Airdrop distribution, establishing a blueprint for future interchain Airdrops.
An impressive allocation of 105,631,496.18 $NEXT tokens, valued at around US$ 18,000,000, is up for distribution and can be traded on Bybit.

About Connext

Connext is an innovative, trustless cross-chain communication network with a modular protocol that streamlines fund and data transfers. It's designed for developers constructing secure bridges and cross-chain applications (xApps). Established in 2017, Connext's mission is to simplify Web3 interactions by abstracting the complexities of blockchain interactions.
$NEXT stands as the governance and utility token within the Connext ecosystem, deployed seamlessly across supported chains as a xERC20 token. Looking ahead, NEXT's utility will expand to enable "ungovernance" of the network, facilitating permissionless activities like routing, chain support, and token listing via NEXT staking, subject to DAO approval.
How to join the Connext Network Airdrop?
Airdrop Pool 105,631,496.18 $NEXT
Claiming Ends March 5, 2024, at 13:00 UTC
Claimable Chains Arbitrum, Optimism, Polygon, and Gnosis Chain
Requirements to earn free crypto coins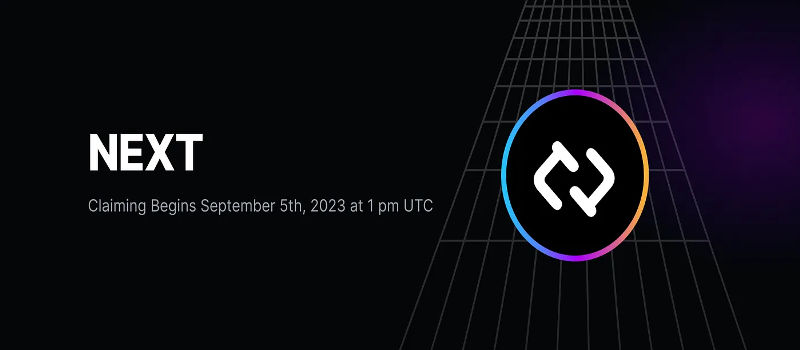 Native blockchain
Step-by-Step Guide ''Connext Airdrop''
Eligibility requires either having completed at least five transactions, each with an average value of $15 or more, totaling a volume exceeding $200, or having contributed a minimum of $1,500 in liquidity to the Connext network for at least one day.
Head over to Airdrop.Connext.Network and connect your wallet to verify your eligibility. Snapshots were taken on August 1st, 2023 at 00:00 UTC.
You can claim your $NEXT Airdrop directly to Arbitrum, Optimism, Polygon, or Gnosis without needing to interact with a bridge or incurring unnecessary gas fees.
For more detailed information and specific eligibility criteria, please consult the Airdrop Details page​​​.

▪️ As part of the transition into a DAO, a call for Connext delegates has also been opened, who can be chosen during the claim process.

When using decentralized applications (ÐApps), it's critical to remember that YOU are responsible for the security of your digital assets!
Disclaimer: This content is not intended to be financial advice. Investors should take the time to research any given product before depositing or investing their funds.
Estimated value
~$ 18,000,000 Prize Pool
Additional ICO information
Max Supply 1,000,000,000 $NEXT
Blockchain Ethereum
Markets Bybit, Gate.io, Huobi, Uniswap (V3)
The HTTP of Web3 / Connext - is a public good - Video