Unverified
Cubomix ($CBMX) Airdrop
Cubomix Airdrop is worth 25 $CBMX tokens (~$ 25) for 8,000 random lucky winners.

About Cubomix
Cubomix is a farm development game. By contributing to the production of cubomix with your special animals, you are entitled to receive farming and stake awards. You can get a larger share of the prize pool by checking your special animals regularly to help them jump the level. All animals are produced in a limited edition. You can trade your animals on Cubomix market, as well as you can trade them with $CBMX in your mining operations. Remember that animals need you to regularly show interest in them.
Cubomix platform provides a best-in-class gaming experience and an easy-to-use user interface, a utility platform that gives everyone the chance to participate in token trading of the world for the future of gaming and investment. Free To Play, Play To Earn!

How to join the Cubomix Airdrop?
Total Airdrop Allocation 200,000 $CBMX
Airdrop End time 31 October, 2021
Airdrop Distribution time 10 November, 2021
Requirements to earn free crypto coins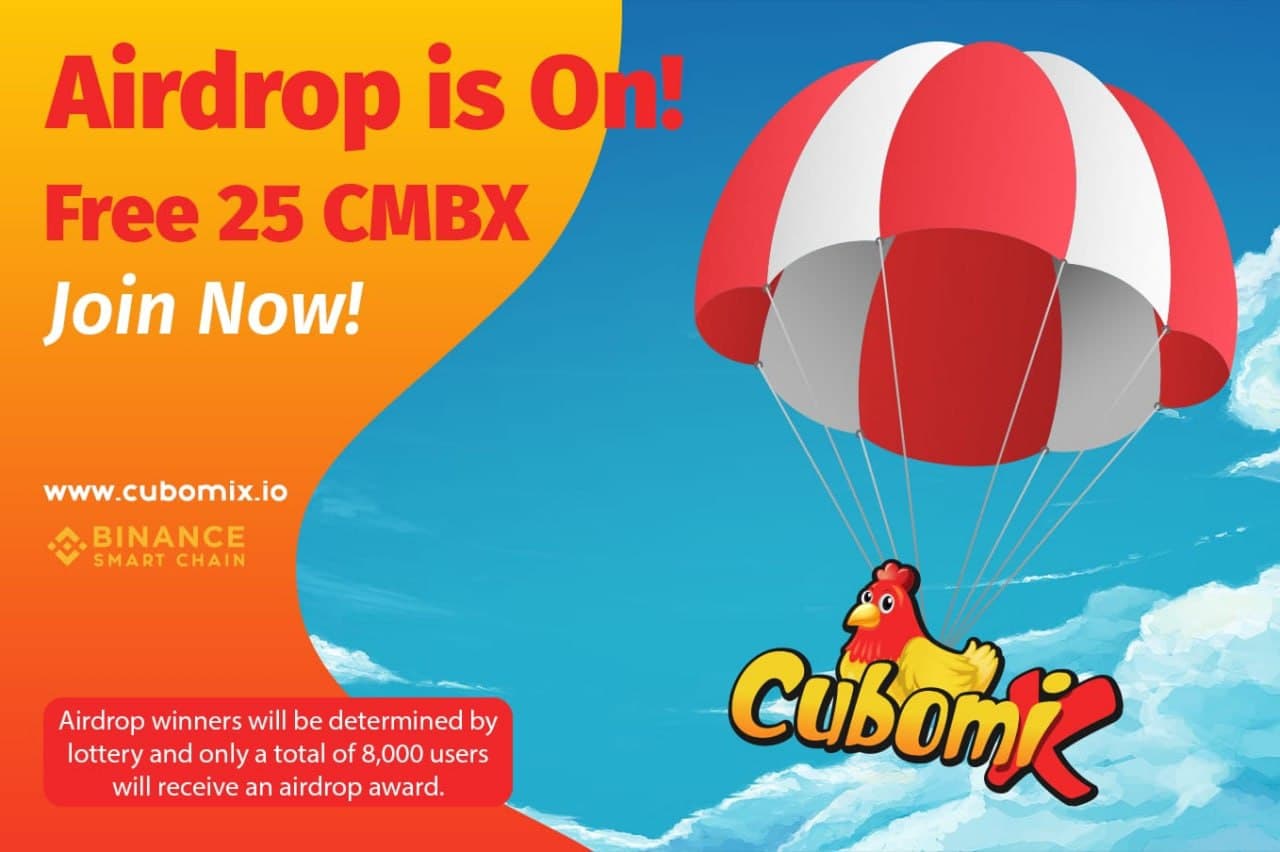 Native blockchain
Step-by-Step Guide ''Cubomix Airdrop''
Note: This Airdrop is labelled with the ''Unverified'' label as it appears to be in its early stages. When using decentralized applications (ÐApps), it's critical to remember that YOU are responsible for the security of your digital assets!
Don't forget to like and comment below if you joined the Cubomix Airdrop!
Disclaimer: Investors should take the time to research any given product before they invest their funds (DYOR). "Buy Bitcoin with Credit Card"
Estimated value
~$ 200,000 prize pool
Additional ICO information
Total Supply 10,000,000 $CBMX
Blockchain Binance Smart Chain (BEP-20)
Markets TBA