Unverified
Cake Monster ($MONSTA)
Cake Monster Airdrop is worth Free $MONSTA tokens daily for all NFT hodlers.
Monsta Party is a collection of 10,000 Play-2-Earn NFTs, and is the first NFT project backed by a legit DeFi protocol, Cake Monster.

About Cake Monster

Cake Monster is a hyper-deflationary, re-launchable DeFi protocol on BSC that collects and holds Pancake Swap's native $CAKE token in the community owned Gravity Vault as a reserve asset. Cake Monster allows you to collect frequent $CAKE rewards without producing emissions in its ecosystem while auto-adding liquidity and burning supply with every transaction. Once the programmed minimum supply is reached, holders can claim their share of the total collected CAKE in the Gravity Vault and the protocol relaunches. The Cake Monster is always hungry…
How to join the Cake Monster ?
Requirements to earn free crypto coins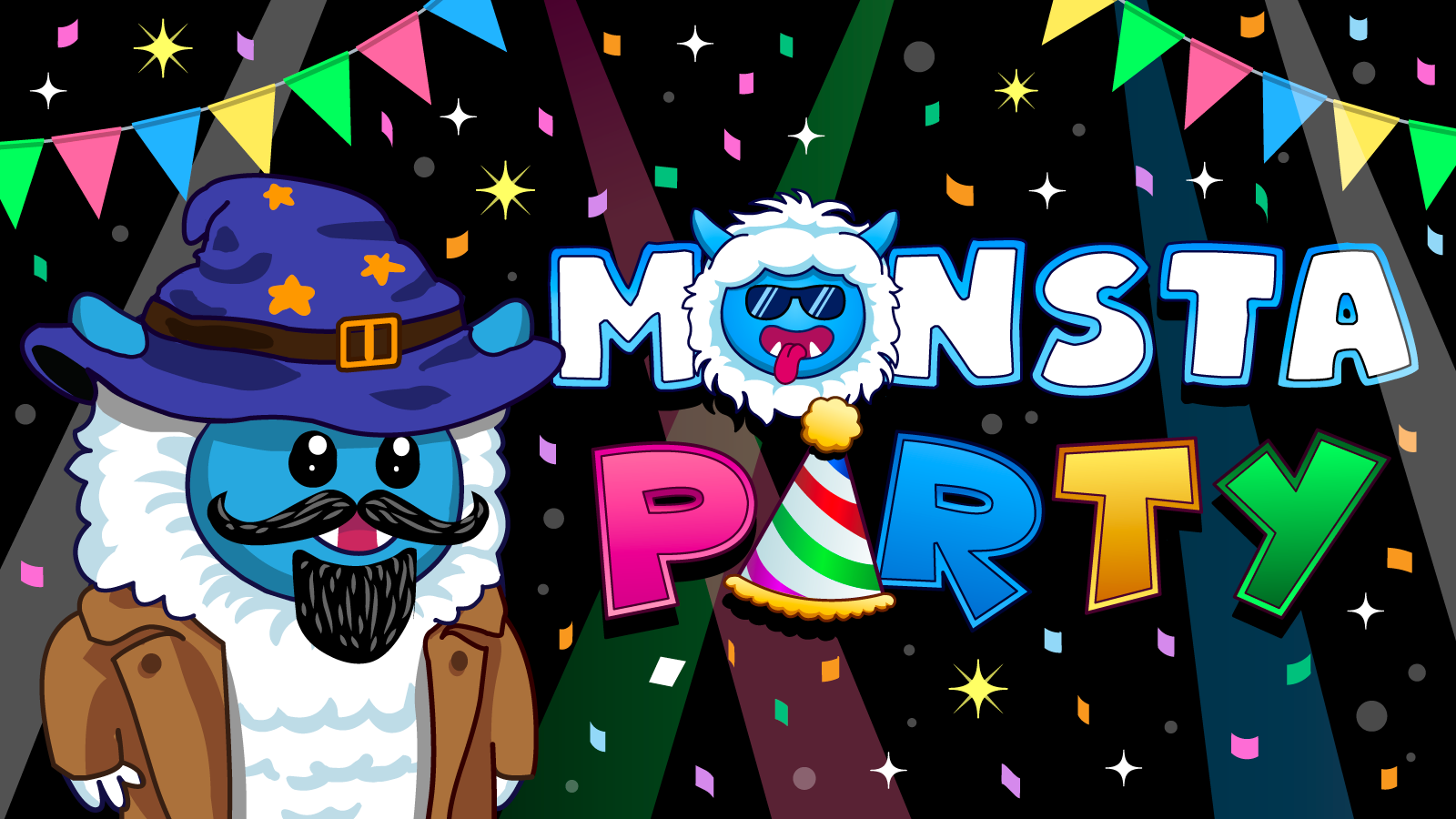 Native blockchain
Step-by-Step Guide ''Cake Monster Airdrop''
Go to the Monsta Party Airdrop page.
Mint your EGG. Soon your Gen-0 Egg will hatch into a Gen-0 Party Monsta. When using decentralized applications (ÐApps), it's critical to remember that YOU are responsible for the security of your digital assets!
Once hatched, Feed it to starts earning daily Party Experience Points (PXP).
Earn bonus PXP by completing daily tasks and by playing in the Arcade. Certain PXP levels will allow you to claim some free, real world assets.
When you reach 10,000 PXP you give birth to a Gen-1 Party Monsta.
All NFT hodlers earn $MONSTA dividends. NFTs with higher PXP get higher rewards!
Like and comment below if you like the Monsta Party Airdrop!
Note: This Airdrop is labelled with the ''Unverified'' label because the team info is limited & Smart contracts have not been audited yet!
Disclaimer: Investors should take the time to research any given product before they invest their funds (DYOR). "Buy Bitcoin with Credit Card"
Estimated value
n/a
Monsta Party NFTs: Explained - Video