Verified
MathWallet (MATH)
MathWallet Giveaway is worth 10 MATH_BEP20 tokens for 50 lucky winners.

About MathWallet

MathWallet is the most powerful and secure universal crypto wallet that enables storage of all BTC, ETH/ERC20, NEO/NEP5, EOS, TRX tokens and many more. MathWallet supports cross-chain token exchange and a multi-chain ÐApp store. MathWallet has many years of blockchain project technical and operational experience and a one million users base. More info about MathWallet can be found here.
StormGain Airdrop is worth Free 25 USDT tokens plus up to 15% Bonus on the first deposit.
How to join the MathWallet ?
Tokens Per Airdrop 10 MATH
Tokens Per Referral No Referral Program
KYC KYC is not a requirement
Requirements to earn free crypto coins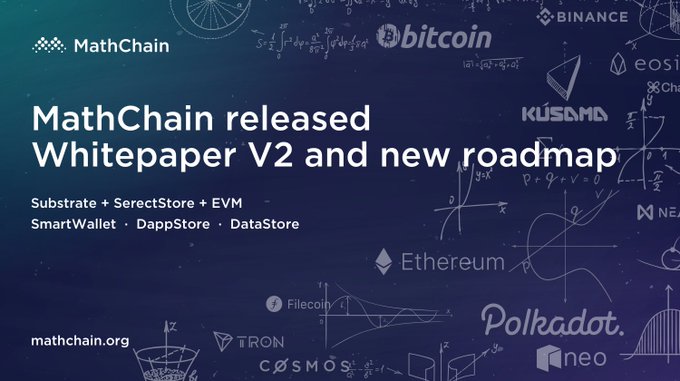 Native blockchain
Step-by-Step Guide ''MathWallet Giveaway''
Visit the MathWallet Giveaway page.
Click on ''My Wallet'' & Login by Twitter. If you already have Math Cloud Account, please login with email/phone first then link it with Twitter.
After successfully logging into Twitter, you need to bind your email or phone number and submit the verification code.
Follow @MathChainOrg and @MathWallet on Twitter.
Like/retweet the Giveaway Tweet & Tag 3 friends.
If you win, your giveaway reward should be automatically added to your assets.
The MathWallet App is already available.
If you like the MathWallet Airdrop, don't forget to Like/Comment below. For more information, please check the MathGiveaway Reward Claim Guide.

Disclaimer: Investors should take the time to research any given product before they invest their funds (DYOR). ''Buy Crypto with a Credit Card''
Estimated value
~$ 18
MathWallet Video