Verified
Element ($ELE) Airdrop
"Element Storm" is an event initiated by ELE DAO, all users can interact through the Element official website during the activity period to obtain a share from 25 Million $ELE tokens.

About Element

Element.Market is the first community-driven aggregated NFT marketplace, built to save time and money. Users can list NFTs on basically all marketplaces from Element with the lowest trading fees and most efficient trading functions. Element now aggregates 180 million + NFTs based on Ethereum, Polygon, BNB Chain, and Avalanche (Solana coming soon).
Element 2.0 is coming. Buy & sell across marketplaces; gas fee savings up to 49%; bulk purchases; whale tracking.
How to join the Element Airdrop?
Prize Pool 25 Million $ELE
Daily Rewards 500,000 $ELE Maximum
Deadline 5 November 2022
Requirements to earn free crypto coins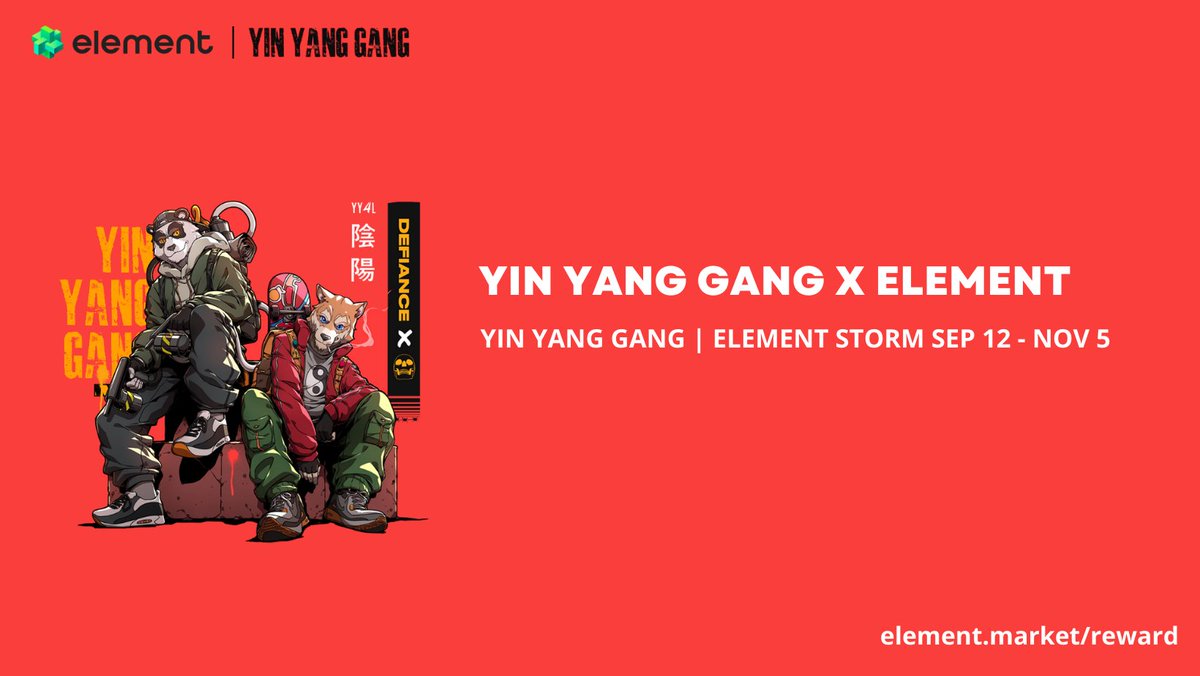 Native blockchain
Step-by-Step Guide ''Element Storm Airdrop''
Navigate to the Element Storm Airdrop page. Until 5th November 2022, you can participate in various activities and get rich rewards (View detail rules):
Check-In Daily: 1 $ELE / Daily
NFT Listing: Rewards for every NFT Listing. Max 800 $ELE / Day
Trade NFT: Rewards for every transaction, Trade to Earn. Max 1,600 $ELE / NFT
Invite friends: Invite new traders and get rewards after your friends complete the first purchase. You and your friends will get gas subsidies. Max 1 $ELE / Day

▪️ $ELE Airdrop token issued by Element Storm is the same as OG Airdrop. There are some specific token release rules as below:
● Unlock 50% when $ELE goes online.
● Remaining 50% linear unlocking in 12 months.

* More Hot Activities will be coming soon, stay tuned. A maximum of 500,000 $ELE will be distributed every day. After distribution, the remaining rewards will not be distributed.

Like and share the Element Storm Airdrop on your favourite SM!
When using decentralized applications (ÐApps), it's critical to remember that YOU are responsible for the security of your digital assets!
Disclaimer: Investors should take the time to research any given product before they invest their funds (DYOR).
Estimated value
n/a
Element - Trailer