Verified
Film.io ($FAN) Airdrop
Film.io is thrilled to announce that Phase 1 of the Film.io FAN Token airdrops has launched. The Largest Airdrop in the Entertainment Industry for Creators and Fans! This is the only phase that will take place before the Mainnet launch.
Film.io will be airdropping 40,000,000 $FAN Governance Tokens to 2,000 creators & 20,000 fans.

About Film.io

Film.io is the world's most powerful decentralized filmmaking ecosystem placing Hollywood decision-making onto the blockchain and into the hands of creators and fans. Governed by the world's first filmmaking industry DAO, Film.io liberates film, TV, and NFT creators and replaces centralized power with transparency and inclusivity by handing over the governance of Hollywood to fans.
The Film.io $FAN Token is the governance and platform token used to join and participate in the DAO as well as other platform activities.
Whether you're looking to discover new projects or promote your own, you're at home! Fans can exercise their influence by staking FAN Tokens to projects and will increasingly be able to propose and vote on initiatives for new features as DAO participants.
How to join the Film.io Airdrop?
Requirements to earn free crypto coins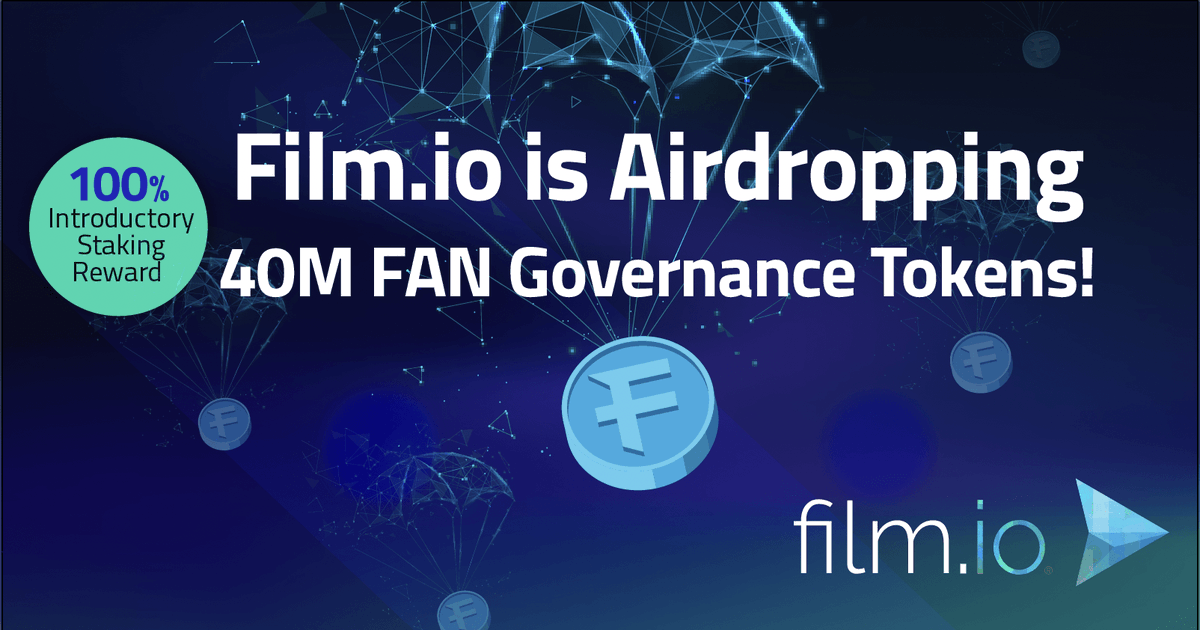 Native blockchain
Step-by-Step Guide ''Film.io Fan Airdrop''

▪️ Creators: Reserve 10,000 $FAN tokens & A chance to win $10,000 in $BTC.


Like and share the Film.io Fan Airdrop on your favourite social media!
When using decentralized applications (ÐApps), it's critical to remember that YOU are responsible for the security of your digital assets!
Disclaimer: Investors should take the time to research any given product before they invest their funds (DYOR).
Estimated value
n/a
Film.io Inside Series - Video