Closed
Unverified
Fucu Finance (FUCU) Airdrop
It looks like you are too late! This airdrop is closed
Looking for new airdrops?
Visit our Featured & New Airdrops pages.
Fucu Finance Airdrop prize pool is worth 50,000 $FUCU tokens for 2,000 random lucky participants.

About Fucu Finance

Fucu Finance aims to help the many investors losing money due to the very high Volatility in cryptocurrencies lately. Trading is very difficult if you are not a broker., that's why they aim for people to earn comfortably with Fucu Finance Farming without the need to trade.
Fucu Finance will have a total of 1,000,000 $FUCU tokens to start with. It will put 75% of it on Public sale and destroy all unsold tokens by burning. Fucu Finance will be listed on PancakeSwap on September 1st and Farming will start on September 5th.
How to join the Fucu Finance Airdrop?
Total Airdrop Allocation 50,000 $FUCU
Airdrop End Date 31 August 2021
Airdrop Distribution 5 September 2021
Requirements to earn free crypto coins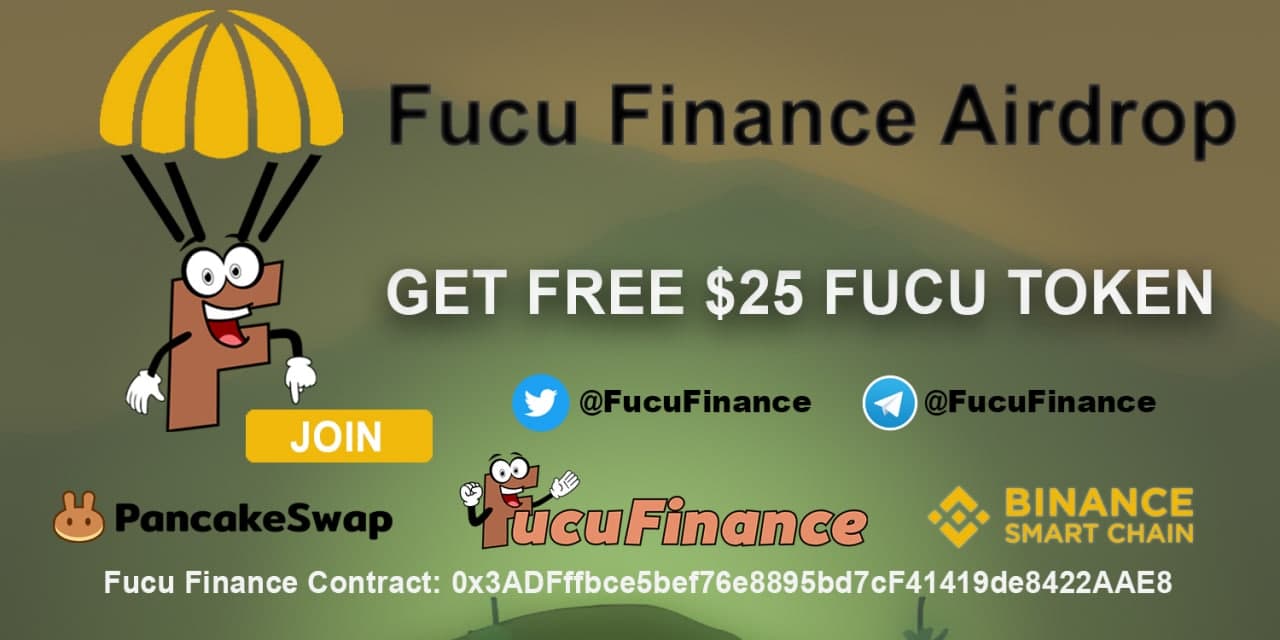 Native blockchain
Step-by-Step Guide ''Fucu Finance Airdrop''
Register for the Fucu Finance Airdrop, by creating an account.
Follow @FucuFinance on Twitter & Retweet the last post. (10 $FUCU)
Follow @FucuFinance on Medium. (3 $FUCU)
Submit your BSC wallet address and details to the FUCU Airdrop page.
If you like the Fucu Finance Airdrop, don't forget to like and comment below!


Disclaimer: Investors should take the time to research any given product before they invest their funds.
Estimated value
n/a