Verified
Glory Finance ($GLORY) Airdrop
Exciting news! GloryFinance is launching an Airdrop for the new community members and is giving away $250,000 worth of $GLORY tokens to early adopters and active participants.

About Glory Finance

Glory Finance focuses on blockchain technology and its applications across the financial industry. We provide integrated solutions, including applications, platforms, workforce development, and consulting services to accelerate the rate of DeFi adoption and contribute to creating a trustless and decentralized financial system. GloryFinance is an umbrella of 3 units:
● GloryFi: Simplified DeFi with Cross-chain services and UI innovation
● GloryFi Labs: Blockchain infrastructure provider & DeFi Innovation
● spinUp: Upskilling Tech and Blockchain Academy
How to join the Glory Finance Airdrop?
Requirements to earn free crypto coins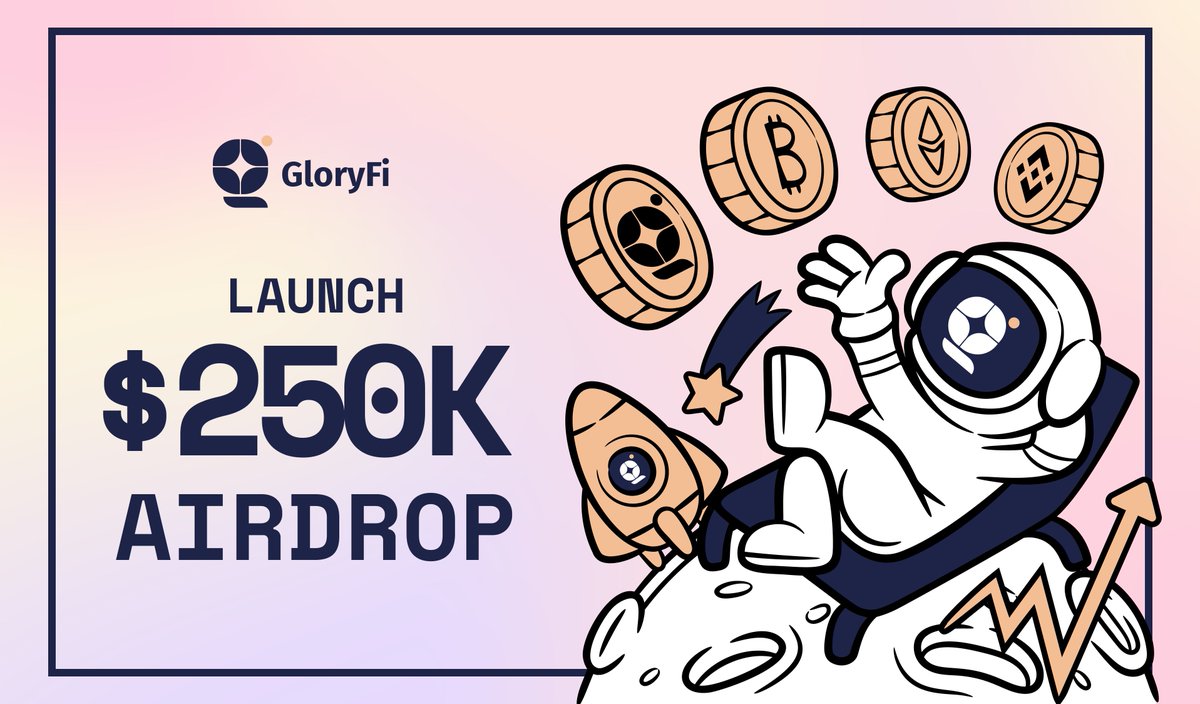 Native blockchain
Step-by-Step Guide ''Glory Finance Airdrop''
Login to the Glory Finance Airdrop Gleam page.
Follow @GloryFinanceio & @Jamesposition on Twitter & RT.
Visit Glory Finance on YouTube.
Submit your BSC wallet address.
Share your referral link. You'll receive 1 additional ticket per referral. Reaching 50 tickets will allow you to unlock the exclusive OG role.

▪️ 250,000 $GLORY tokens (~$ 250,000) will be distributed to users who completed ALL the tasks. Your Airdrop amount will be determined by your total amount of tickets. For more information about the Airdrop please check Docs and Discord. Best of Luck!
Disclaimer: When using decentralized applications (ÐApps), it's critical to remember that YOU are responsible for the security of your digital assets. Investors should thoroughly examine any product before depositing or investing their funds!
Estimated value
~$ 250,000 Prize Pool
Glory Finance - Video