Caution
Unverified
Gondola Finance (GDL) Airdrop
Gondola Finance Airdrop prize pool is worth 300,000 GDL tokens.

About Gondola Finance

Gondola Finance is a fork of Saddle, focus on connecting assets on Avalanche. They will begin with Zero Exchange's z-token, then expand their service to other platforms. The goal is to enable smooth asset transfer between fragmented liquidities via stableswap.
How to join the Gondola Finance Airdrop?
Total Airdrop Allocation 300,000 GDL
Referral program No Referral Program
KYC KYC is not a requirement
Requirements to earn free crypto coins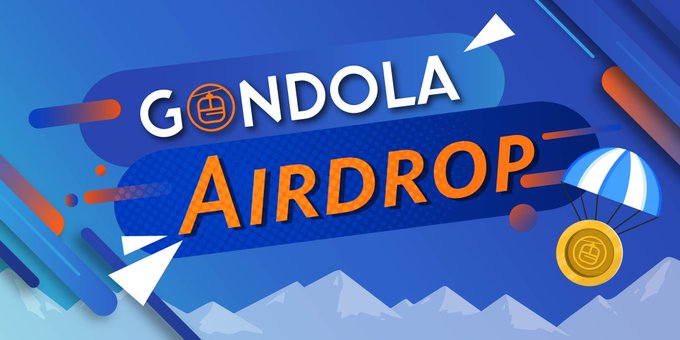 Native blockchain
Step-by-Step Guide ''Gondola Finance Airdrop''
Retweet the Gondola Airdrop Tweet.
Leave your C-chain wallet address in reply.
Follow @gondola_finance on Twitter.
Perform at least one swap action on the Gondola Airdrop Dapp before 17 May. When using decentralized applications (dApps), it's critical to remember that YOU are responsible for the security of your digital assets.
All eligible participants will share a pool of 300,000 GDL!
If you were an early staker in Gondola prior to the farming delay, then you are eligible for Early Staker Airdrop! Simply go to the Airdrop tab on the Gondola Dapp, and you will be able to see the Claim button. All eligible participants will be rewarded 500 GDL tokens.

If you like the Gondola Finance Airdrop, don't forget to Like/Comment below.
Disclaimer: Investors should take the time to research any given product before they invest their funds. ''Buy Crypto with a Credit Card''
Estimated value
n/a
Additional ICO information
Total Supply 500 million GDL
Blockchain Standard Avalanche (AVAX)
Markets TBA
Gondola Finance Video review