Closed
Unverified
Hapo (Gems) Airdrop
It looks like you are too late! This airdrop is closed
Looking for new airdrops?
Visit our Featured & New Airdrops pages.
Hapo Airdrop works different than the usual airdrops. You can earn Gems which will be converted to USD (bought back by Hapo) every day at 0:00 (GMT +0). Rewards are: 10000 Gems for the first time log in. Each friend accepts your invitation and can contribute up to 10,000 Gems, 10% of your friend's Gems and 2% of second-tier friend's Gems. By opening a total of 12 treasure chests, you can earn up to 10 million Gems rewards. The Reward pool is $20,000.

About Hapo

Hapo is a social App where you can see and upload image and video content. The Hapo app will provide you: LOL Videos, Pics & GIFs. You can earn Gems by contributing to the social network, for example by refering friends or with daily log ins.

Would you like to receive the latest free Airdrop Alerts? Join our Airdropalert Telegram.
How to join the Hapo Airdrop?
Tokens Per Airdrop 10,000 Gems + Daily Rewards
Tokens Per Referral Up to 10,000 Gems
Team KYC Not completed by team yet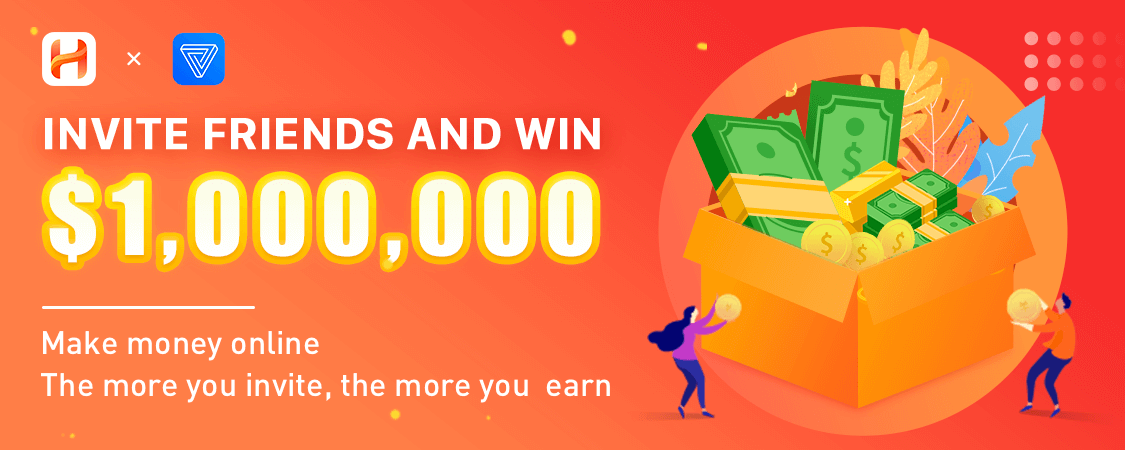 Native blockchain
Step-by-Step Guide Hapo Airdrop

Register for the Hapo Airdrop, by downloading the App.
Signup with Facebook / Google & Log in with your ID.
You will get 10000 Gems signup bonus.
Refer and get up to 10000 Gems per every referral.
Your gems will convert to Dollars every day 0:00 (GMT +0)
For more info, see Hapo airdrop page.
If you like the Hapo airdrop, don't forget to upvote and comment below.
Estimated value
n/a