Closed
Verified
Huobi Wallet (Multiple) Airdrop
It looks like you are too late! This airdrop is closed
Looking for new airdrops?
Visit our Featured & New Airdrops pages.
Huobi Wallet Airdrop is worth up to 1000 TRX, ANTE, IGG, POPPY and SEED tokens for the first 10.000 participants.

About Huobi Wallet

Huobi Wallet is a professional Multi-chain light wallet by Huobi Exchange. Based on the combined security expertise and technology development of the Huobi Group in the field of the blockchain, Huobi Wallet guarantees the security of the assets of global users from multiple dimensions and provides Digital Asset Management (DAM) services that are simple, convenient, and secure. Huobi Exchange is listed on Coinmarketcap.

Would you like to receive the latest free Airdrop Alerts? Join our Telegram or Twitter.
How to join the Huobi Wallet Airdrop?
Tokens Per Airdrop Up to 1000 TRX, ANTE, IGG , POPPY and SEED
Tokens Per Referral No Referral Program
Team KYC Not completed by team yet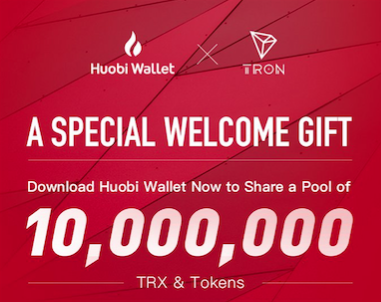 Native blockchain
Step-by-Step Guide Huobi Wallet Airdrop
Visit the Huobi Wallet Airdrop page.
Download Huobi Wallet to claim your special welcome Gift containing up to 1000 TRX, ANTE, IGG, POPPY and SEED tokens.
Gifts will be sent to your Huobi Wallet within 3 working days after the promotion ends.

For more information regarding the airdrop, read the Huobi Exchange Official Announcement.
If you like the Huobi Wallet Airdrop, don't forget to upvote and comment below.
Estimated value
n/a
Huobi Wallet Video