Unverified
IMX Zombie Squirrels (NFT) Airdrop
FREE Giveaway of 1 IMX ZombieSquirrels NFT!
About 'IMX ZombieSquirrels'
The IMX Zombie Squirrels in an NFT collection of 2.500 1/1 unique Squirrels that live on the Ethereum blockchain. They rise on IMX, which is the first layer 2 for NFTs on Ethereum. This way the extremely high gas fees are eliminated. In addition, this platform provides instant trades and scalability for games, applications, etc.
Long term: ZS (ZombieSquirrels) is part of the 'Squirrelverse'. Holders of the project benefit from future Airdrops and secondary sales volume! Meaning you can earn $ by holding your NFT and contributing to the community! There are many plans for the future of this project, which can be found on their roadmap. You can join their discord for more info here.
There will be an actual NFT Art Book available, with an illustrated book of lore. As a holder, you even get a physical hardbound copy of the book, which is signed by the author, plus you'll get the first NFT card game in the industry!
They have a dedicated team, whom you can ask any questions, and you can follow them on Twitter as well to stay informed on any updates.
Minting will be available on their website, and you can buy, sell or trade the NFTs after launch here.
Pre-sale: Nov. 12
Public sale: Nov. 13
How to join the IMX Zombie Squirrels Airdrop?
2.500 NFTs 1/1
Lore book Holders
Public sale Nov. 13
Requirements to earn free crypto coins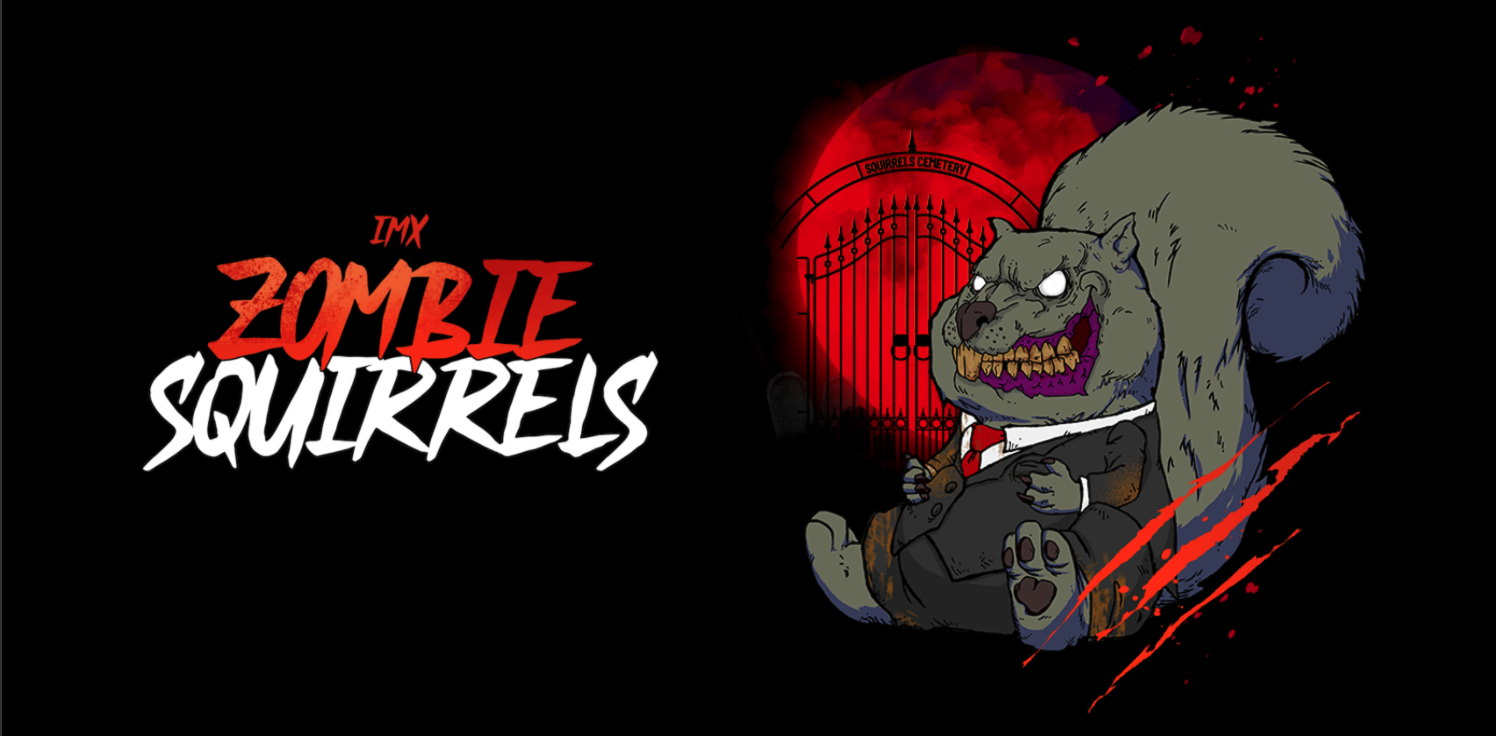 Native blockchain
Step-By-Step guide ''IMX ZombieSquirrels NFT giveaway''
Retweet this tweet
Join their Discord channel
The winner will be randomly picked on Nov. 13 and announced under the tweet. GOODLUCK 🍀
Disclaimer: Investors should take the time to research any given product before they invest their funds (DYOR).
Estimated value
Why invest in Zombie Squirrels?