Verified
ALF protocol x Soldex ($ALF / $SOLX) Airdrop
ALF protocol & Soldex Giveaway is $2,500 worth of $SOLX & $ALF tokens for 25 random lucky winners.

About ALF protocol & Soldex

@AlfProtocol aims to become the go-to place for blockchain liquidity, initially launching on Solana and then potentially expanding to other chains. ALF is a family of protocols connecting traders and investors of varying risk appetites to facilitate liquidity flows and maximize capital efficiency for all stakeholders. ALF protocol is featured on CoinTelegraph.
@Soldexai is a game-changer on the Solana Blockchain. It's a third-generation cryptocurrency exchange that aims to resolve common issues experienced on typical decentralized exchanges. For the past years, cryptocurrency exchanges have faced bottlenecks, and the only way to keep up with technological developments is to continuously evolve. The ultimate goal of SOLDEX academy is to build a strong and vibrant Solana DeFi community.
How to join the ALF protocol x Soldex Airdrop?
Total Airdrop Allocation $2,500 worth of $SOLX & $ALF
Number of Winners 25 random lucky winners
Airdrop Deadline 23 April, 2022
Requirements to earn free crypto coins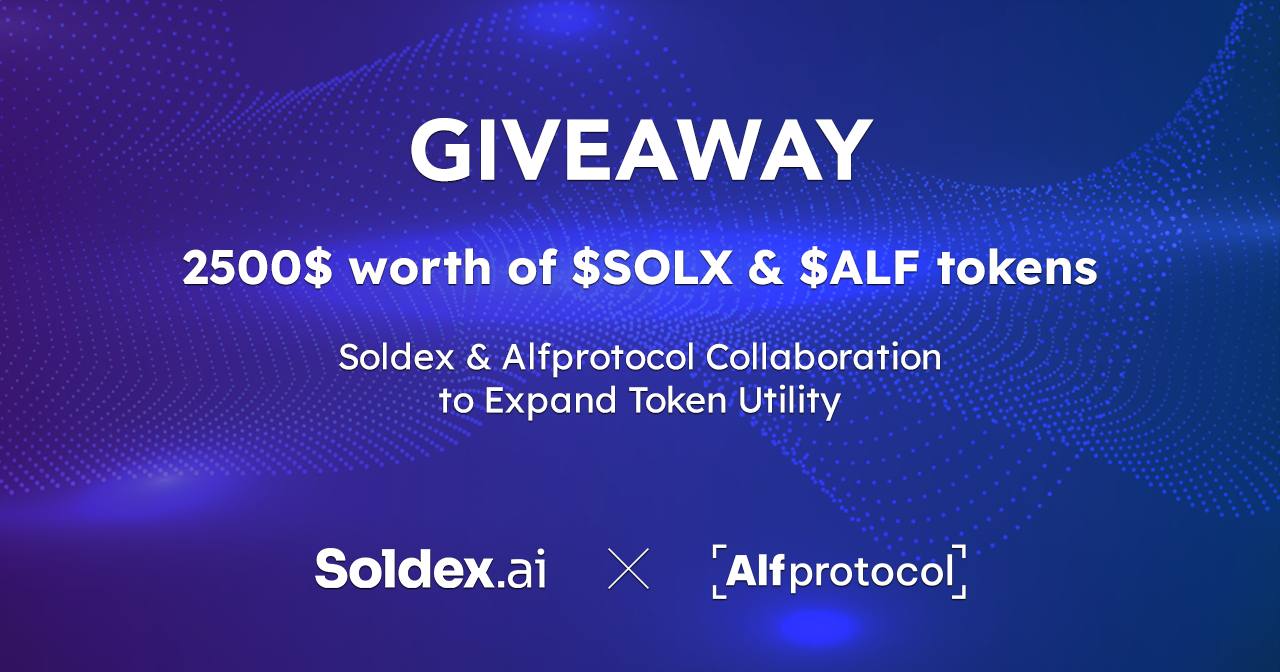 Native blockchain
Estimated value
~$ 2,500
ALF protocol - Unofficial Video Review