Caution
Verified
AltLayer - Testnet (OAT NFT) Airdrop
Introducing AltLayer Testnet: Discover the future of decentralized sequencing with AltLayer's groundbreaking Testnet.

About AltLayer

AltLayer is a game-changing Rollup-as-a-Service (RaaS) platform that transforms decentralized application development. With support for popular settlement layers like Ethereum and Arbitrum, AltLayer offers unmatched flexibility and compatibility.
Developers can unleash the power of highly scalable, application-tailored execution layers while saving precious time and resources.
How to join the AltLayer - Testnet Airdrop?
Requirements to earn free crypto coins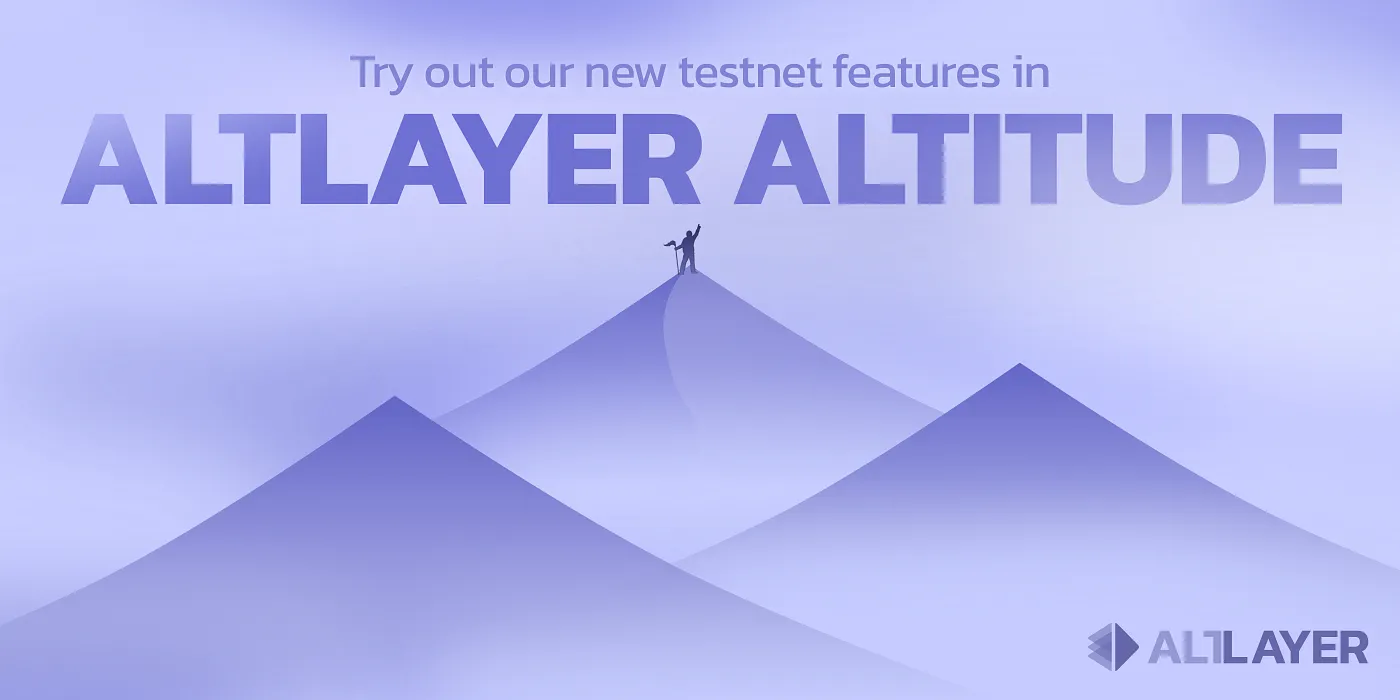 Native blockchain
Step-by-Step Guide ''AltLayer - Altitude Testnet''

▪️ Once all tasks have been completed, claim your OAT NFT badge specifically for the multi-sequencer round (More info). Stay tuned for more updates!

When using decentralized applications (ÐApps), it's critical to remember that YOU are responsible for the security of your digital assets!
Disclaimer: This content is not intended to be financial advice. Investors should take the time to research any given product before depositing or investing their funds.
Estimated value
N/A