Caution
Verified
Brú Finance Testnet ($BRÚ) Airdrop
Brú Finance is thrilled to announce the unveiling of the Beta version of its platform. The team invites you to join them on their journey, experience the protocol firsthand, and share your valuable feedback. By participating in the Beta Community Testing, you'll have the opportunity to enjoy early benefits and even become eligible for an upcoming $BRÚ token AIRDROP.

About Brú Finance

Brú Finance is an award-winning DeFi lending protocol that bridges the US $4 Trillion gaps between TradFi and DeFi, providing a bank-less finance option for owners of real-world assets globally. The protocol is built to enable financial inclusion and is poised for imminent launch on the mainnet.
The economic currency of the protocol is the $BRÚ Token, with a total supply of 250 million, of which 25% is reserved for bonding incentives and staking rewards, while the project is led by finance and technology veterans with experience in finance, banking, and blockchain.
How to join the Brú Finance Testnet Airdrop?
Requirements to earn free crypto coins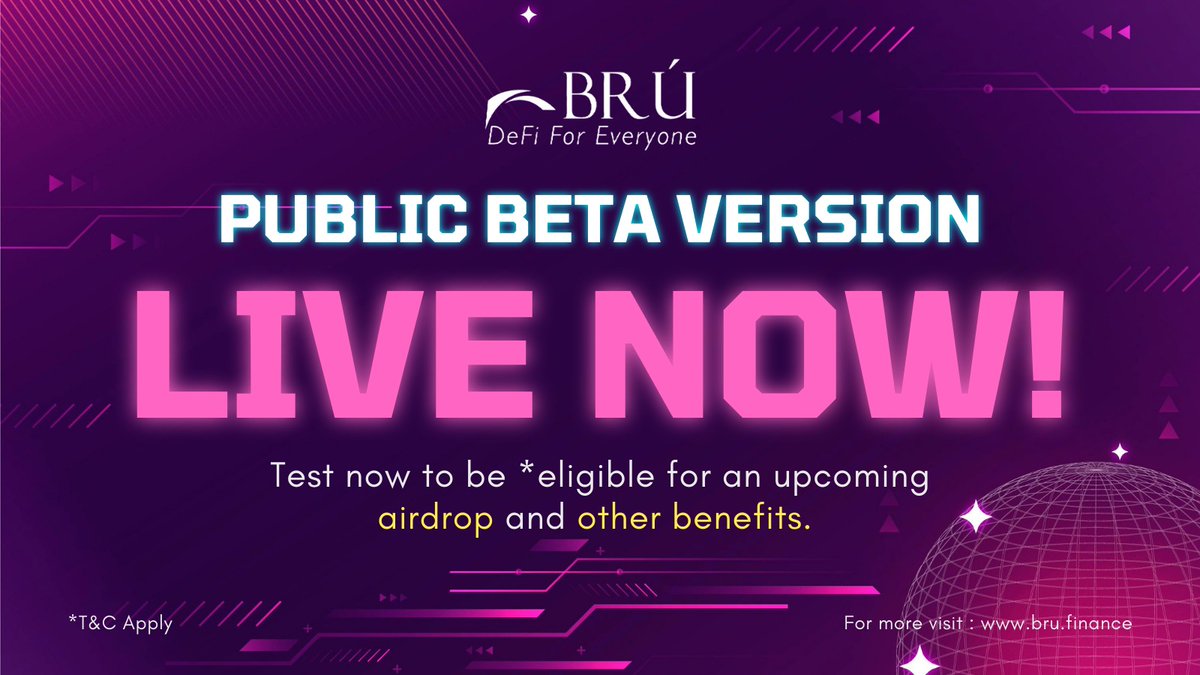 Native blockchain
Step-by-Step Guide ''Brú Finance Testnet Airdrop''
Visit the Brú Finance Beta Community Test page.
Connect your Metamask & Switch to the Polygon Mumbai network. * It's important to use a wallet without real funds for testing purposes.
Use the Mumbai Faucet to obtain Mumbai MATIC test tokens for gas fees.
Once you're on the platform, test it thoroughly by running through the entire borrowing and buying bonds process.
While you're testing, be on the lookout for any bugs or issues that you encounter. If you notice anything that could be improved in terms of UI/UX or anything else, take note of those points.
After you've completed testing, visit the feedback form to submit your feedback including a link to a tweet that you've made about your testing experience, if possible. In the tweet, briefly share your feedback and tag @Bru_Finance.

▪️ That's it! By following these simple steps, you'll be eligible for the upcoming $BRÚ Airdrop. Don't miss out on this opportunity to be a part of Brú Finance's journey and provide valuable feedback. Best of Luck!

When using decentralized applications (ÐApps), it's critical to remember that YOU are responsible for the security of your digital assets!
Disclaimer: This content is not intended to be financial advice. Investors should take the time to research any given product before they deposit or invest their funds.
Estimated value
N/A
Brú Finance Product - Video