Closed
Verified
Kryptomon Game ($KMON) Airdrop
It looks like you are too late! This airdrop is closed
Looking for new airdrops?
Visit our Featured & New Airdrops pages.
Kryptomon Game Hatching competition is worth 300,000 $KMON + 3 rare NFT eggs for FREE! It's Eggpening, join the airdrop, Everybody Wins!

About Kryptomon Game

Kryptomons are digital collectible BEP-721 NFT Token monsters built on the BSC blockchain. They can be bought and traded by using their dedicated BEP20 Token ($KMON). Breed with other players to create new eggs with exciting traits and new levels of power. Every egg has a unique but mutable genetic code (genotype) and a distinct visual appearance which is stored in the smart contract. The Genetic code is made up of 38 different genotypes that will determine all the aspects - both physical and behavioural - of your creature. Your Kryptomon requires attention and if you fail to take regular care of it could get frozen. Like in a Pokemon game, trainers will be able to engage their Kryptomons in battles to grow their abilities and win the elite KMON league. Kryptomon is an NFT Game where Pokémon meets Cryptokitties and Tamagotchi.

How to join the Kryptomon Game Airdrop?
Total Airdrop Allocation 300,000 $KMON + 3 rare NFT eggs
Referral program No Referral Program
Airdrop End Date 25 October, 2021
Requirements to earn free crypto coins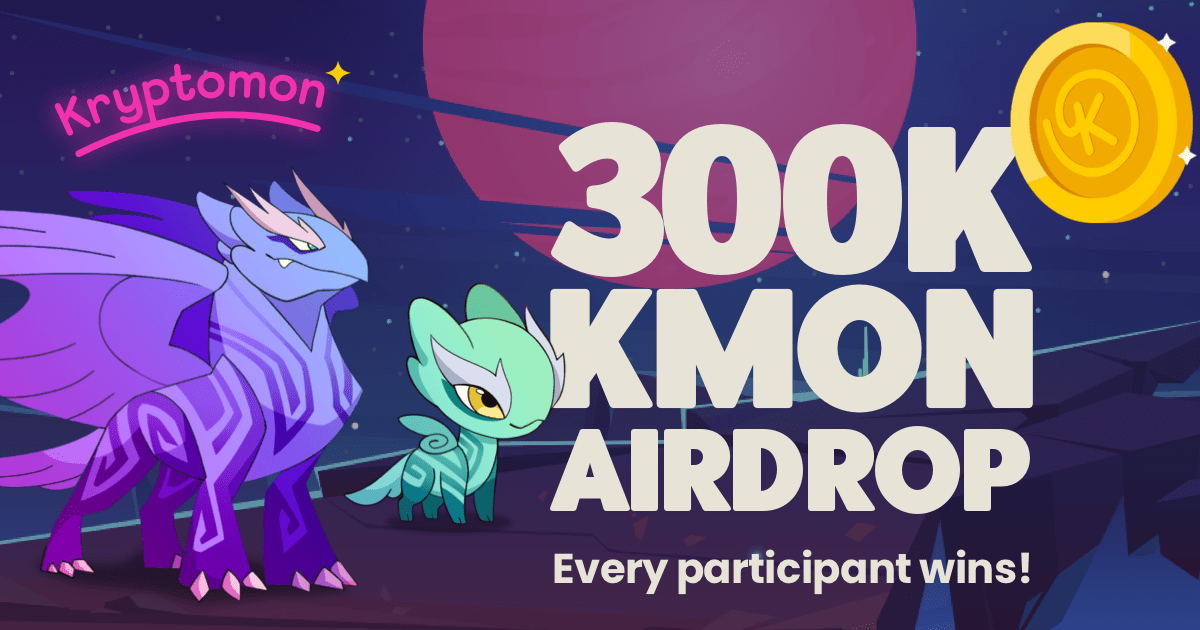 Native blockchain
Estimated value
n/a
Kryptomon Hatching Airdrop Celebration - Video