Verified
prePO ($PPO) Airdrop
prePO Whitelist Airdrop is worth Free $PPO tokens rewards based on your minimum investment amount.

About prePO

prePO is a decentralized trading platform allowing anyone, anywhere to speculate on the valuation of any pre-IPO company or pre-token project. The mission is to democratize pre-public equity transforming a world of financial exclusion into a world of permissionless access. prePO Simulator is a tool for playing out different scenarios as a Trader or Liquidity Provider (LP) on the prePO platform.
Traders will be able to take synthetic positions on pre-IPO companies such as SpaceX, Stripe, Gemini, and ByteDance; pre-token projects such as dYdX, Zapper, and OpenSea; and in the long-term, even real estate! All prePO positions are backed by preCT (prePO Collateral Tokens). $PPO is prePO's governance & utility token and can be earned by being an active user and adding value to the prePO protocol.
How to join the prePO Airdrop?
Requirements to earn free crypto coins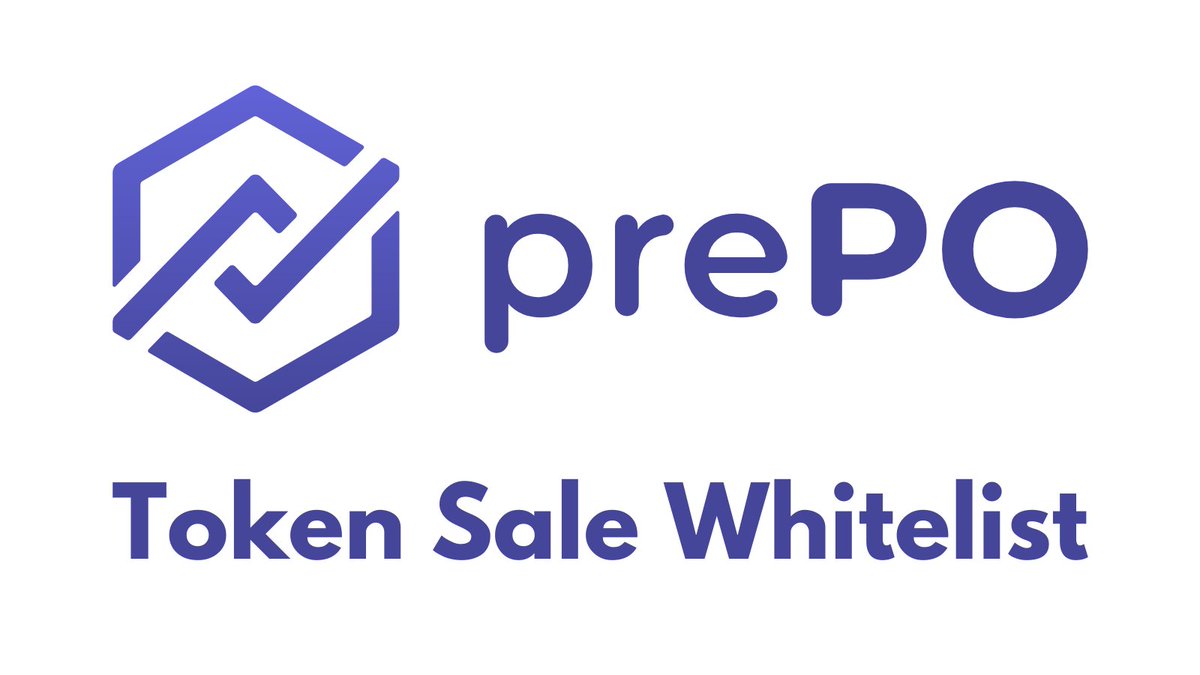 Native blockchain
Step-by-Step Guide ''prePO Whitelist Airdrop''
Visit the prePO Token Sale Whitelist Form.
Join prePO on Discord & Pass captcha verification.
Follow @prePO_io on Twitter.
Like + retweet the Whitelist announcement Tweet.
Follow @AcqRoyale on Twitter. Battle royale is prePO's Play2Earn NFT game themed around mergers & acquisitions.

▪️ Whitelist-related Rewards will be based on your minimum investment amount. If your $PPO price prediction is accurate (within some range), and you participate in the token sale, then you could receive a Price Prediction Reward - so try and be as accurate as possible! The exact nature of the reward will be revealed after the whitelist closes.
▪️ Stakers during the sale also earn Pregenesis Points, which can be spent on rare NFTs (e.g. reward boosts, merch, avatar items, extra Pregen Pass, etc.).

Like and share the prePO Whitelist Airdrop on your favourite SM!
When using decentralized applications (ÐApps), it's critical to remember that YOU are responsible for the security of your digital assets!
Disclaimer: Investors should take the time to research any given product before they invest their funds (DYOR).
Estimated value
n/a
Additional ICO information
Total Supply 1 Billion $PPO
Sale Allocation 150 Million $PPO
Staking Bonus Allocation up to 30 Million (3%, up to +20% bonus if you stake during the sale)
prePO (Private Alpha) - Video Demo