Closed
Unverified
Mindsync (MAI) Airdrop
It looks like you are too late! This airdrop is closed
Looking for new airdrops?
Visit our Featured & New Airdrops pages.
Mindsync Airdrop is worth up to 180 MAI tokens (~$ 25.2). Share your referral link to earn 50 MAI tokens (~$ 7) for every referral.
About Mindsync
Mindsync is a platform to solve customer's tasks with AI technologies competitions as well as a marketplace for these solutions and training datasets. Their mission is to bring together the best artificial intelligence experts and hackers, data scientists, machine learning developers, big data and computing power suppliers, investors, volunteers in one place to make better AI solutions more available, cheaper, simpler for a wide range of customers, accelerate its development and create a world's marketplace for AI solutions. Mindsync is rated 4/5 on ICObench.
Would you like to receive the latest free Airdrop Alerts? Join our Airdropalert Telegram.
How to join the Mindsync Airdrop?
Tokens Per Airdrop up to 180 MAI
Tokens Per Referral 50 MAI
Team KYC Not completed by team yet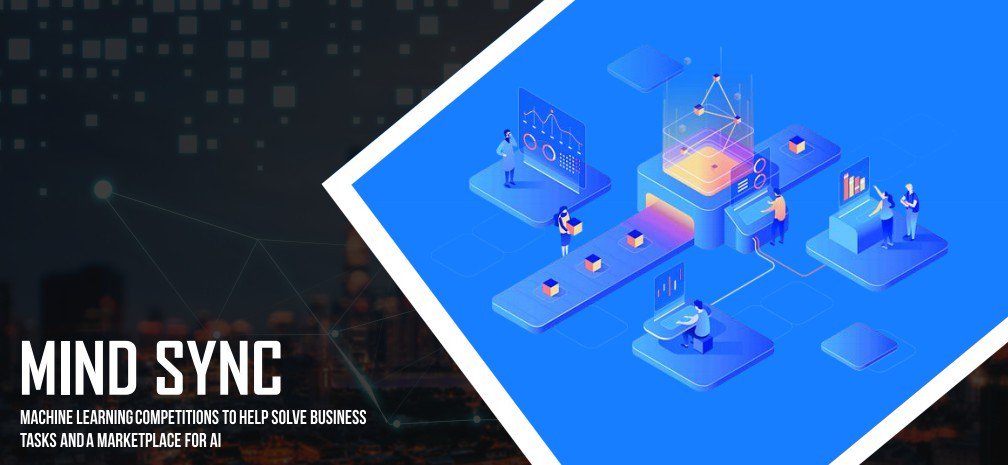 Native blockchain
Step-By-Step Guide Mindysnc Airdrop
Register for the Mindsync Airdrop, by creating an account.
Join Mindsync on Telegram. (+ 50 MAI)
Follow Mindsync on Twitter. (+ 10 MAI)
Follow/like Mindsync on Facebook. (+ 50 MAI)
Follow Mindsync on LinkedIn. (+ 50 MAI)
Follow Mindsync on Instagram. (+ 10 MAI)
Subscribe to Mindsync on Reddit. (+ 10 MAI)
Submit your details to the Mindsync Airdrop Form.
You will receive a mail from Mindsync after you completed step 1. Click on te link, login to your Mindsync account, click on ''REFERRALS'' in the dashboard and share your referral link to earn 50 MAI tokens for every referral.
Post a proof of authentication in the Bitcointalk thread with the following details:
#proof of authentication
Telegram login: @xxx
Bitcointalk Username: xxx
For more information regarding the airdrop, you can go to Bitcointalk or ask your questions in the Mindsync Bounty Group.
If you like the Mindsync Airdrop, don't forget to upvote and comment below.
Estimated value
~$ 25.2 + referral
Additional ICO information
Total Token Supply 1,000,000,000 MAI
Token Type Utility
Platform Ethereum
Token Price 1 MAI = 0.14 USD
Soft Cap 30,000,000 MAI
Hard Cap 500,000,000 MAI