Closed
Sponsored
Minereum Round 1 (MNE) Airdrop
It looks like you are too late! This airdrop is closed
Looking for new airdrops?
Visit our Featured & New Airdrops pages.
Minereum Airdrop is worth 32,000 MNE coins (~$ 278). MNE coins are already tradable.

About Minereum
Minereum was released back in 2017 with an airdrop. Later on it became one of the most valuable airdrops in crypto history.
Minereum is the first-ever self mining Smart Contract Token. Coins are generated on the fly with a mathematical formula without the need for mining pools or mining equipment the mining is done by the code itself. This new mining approach is transparent, fair and shared by all the participants with the consideration of containing the supply for a future increase of value.
Minereum V2 will be released with a vast number of improvements, including the decentralized exchange of Genesis Addresses and a Stake Holder platform for those who wish to become Stake Holders of the exchange platform. More information regarding the stake holder program can be found here. Minereum V2 is under development and it will be released in few weeks, in the meantime they are starting a new airdrop so more users can participate.
How to join the Minereum Round 1 Airdrop?
Tokens per airdrop 32,000 MNE
Tokens per referral No referral program
Max participants No limit
Requirements to earn free crypto coins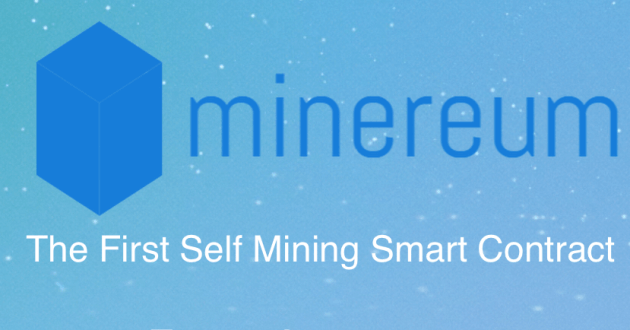 Native blockchain
Step-by-Step Guide Minereum Airdrop
Go to the Minereum Airdrop page.
Submit your Ethereum Wallet Address.
Repeat step 1 & 2 if you want to submit more Ethereum Wallet addresses. You can submit as many as you want.
When the Minereum V2 is released, each address you have submitted will become a Minereum Genesis Address with 32,000 MNE coins.
Note: Minereum airdrop works differently than other airdrops, instead of distributing a number of coins the team will distribute Genesis Addresses. Minereum is a self-mining token and Genesis Addresses Self-mine the coins. The 32,000 coins will be self mined for a long period of time (see all details about genesis addresses here). You can only submit one address once meaning if you want more than one Genesis Address you have to submit another address. You can submit as many addresses as you want.
If you like the Minereum Airdrop, don't forget to upvote and comment below.
Estimated value
~$ 278
Minereum Airdrop Video