Verified
MODA DAO ($NFTs) Airdrop
MODA DAO Airdrop prize pool is worth over $10,000 worth of $MODA NFTs and $MODA Token. Shape future #AudioNFT standards and join the launch for 1000s of Airdrop rewards and more!

About MODA DAO

MODA DAO is redefining the future of Web3 music ownership, publishing and licensing via NFT standards, decentralized governance and automated finance. They call it, Music3.
MODA DAO is being built on a non-profit foundation where that middleman cut is reduced, automated, improved and streamlined and the value that's created goes to the token holders and back into the ecosystem.
MODA publishing will earn $MODA Token revenue from any song it administers, revenue will be split three ways between the artists, the rewards pool and token buy-backs to support continual growth, governance and liquidity.

How to join the MODA DAO Airdrop?
Requirements to earn free crypto coins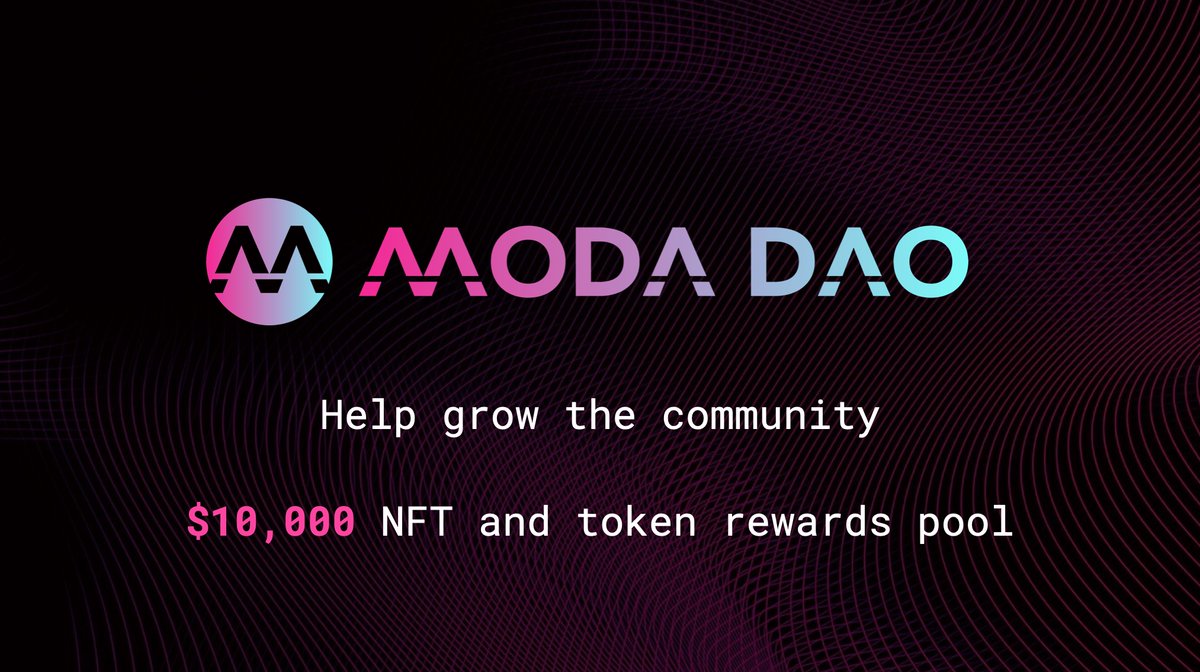 Native blockchain
Step-by-Step Guide ''MODA DAO Airdrop''
Login to the MODA DAO Airdrop page.
Verify your email.
Follow MODA DAO on Medium.
Submit your Ethereum wallet address.
Share your referral link to scale in the leaderboard. The rewards are stipulated below:

▪️ 10 x $MODA tokens for the top 200 valid entries
▪️ 1 $ETH awarded to a random valid entry
▪️ 5x $1000 $USDT for Five lucky winners
▪️ Mystery NFTs for the top 1000 valid entries
▪️ Help spread the word of Music3 in the lead up to the DAO launch and be rewarded with MODA tokens and NFTs.
▪️ Get whitelisted for the Token Generation Event. Be the first to be notified when MODA DAO tokens are available.
Note: This Airdrop is labelled with the ''Unverified'' label because the team info is limited. Don't forget to like and comment below if you joined the MODA DAO Airdrop!
Disclaimer: Investors should take the time to research any given product before they invest their funds (DYOR). "Buy Bitcoin with Credit Card"
Estimated value
n/a
MODA DAO - Video