Closed
Verified
NavCoin (NAV) Airdrop
It looks like you are too late! This airdrop is closed
Looking for new airdrops?
Visit our Featured & New Airdrops pages.
NavCoin Airdrop is worth 1.5 NAV coins (~$ 0.18) for the first 6000 participants. Share your referral link to earn 0.1 NAV coins (~$ 0.012) for each referral. You can refer up to 5 people maximum.

About NavCoin

NavCoin is an open-source, blockchain-based Proof of Stake cryptocurrency. Its design is public, nobody owns or controls NavCoin, and everyone can take part. It's a platform that's run by its users, for its users with an incentivized network of nodes verifying payments all around the world. Launched without an IEO or pre-mine, NavCoin is completely self-funded by volunteers who believe in the project's principles and direction. NavCoin is listed on CoinTracker.

Would you like to receive the latest free Airdrop Alerts? Sign up for our newsletter.
How to join the NavCoin Airdrop?
Tokens Per Airdrop 1.5 NAV
Tokens Per Referral 0.1 NAV
Maximum Referrals 5 Referrals
Requirements to earn free crypto coins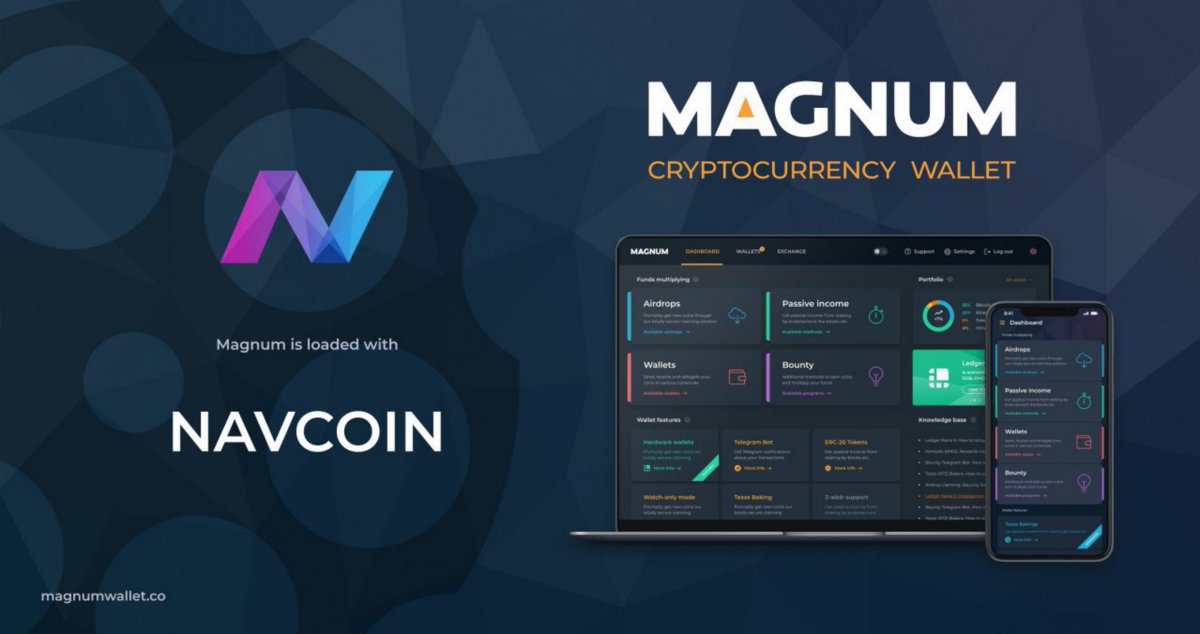 Native blockchain
Step-by-Step Guide NavCoin Airdrop
Start the NavCoin Airdrop Telegram Bot.
Join NavCoin on Telegram.
Follow Magnum Wallet on Telegram Channel.
Follow NavCoin on Twitter.
Join NavCoin on Reddit.
Create your wallet in the web version or use the Android App of Magnum Wallet. See How to create a NAV Wallet?
Submit your Navcoin wallet Address and other details to the Bot.
Share your referral link to earn additionals NAV coins
Note: Please remember that you have to complete all the steps that the BOT will show you in order to be credited with the Airdrop Coins.
The distribution date of the airdrop will be announced later. Coins will be distributed no later than 2 months from the Airdrop start date.

The Magnum Wallet is mentioned as one of the 9 wallets you need to collect airdrops & bounties. Read more in our blog.

If you like the NavCoin Airdrop, don't forget to upvote and comment below.
Estimated value
~$ 0.18 + referral
NavCoin Video