Verified
NEAR Protocol ($NEAR) Airdrop
NEAR Protocol x CoinMarketCap Learn & Earn Airdrop is worth ~$ 10 of $NEAR tokens each for 40,000 lucky winners.

About NEAR Protocol & CoinMarketCap

NEAR Protocol is eliminating the barriers to Web 3 adoption. With high speeds, low fees, and progressive UX, NEAR's climate-neutral blockchain is ready for explosive growth.
$NEAR token runs in concert with Ethereum, Polkadot, Cosmos, and more, allowing for the free flow of assets and communication between networks for the betterment of all.
How to join the NEAR Protocol Airdrop?
Requirements to earn free crypto coins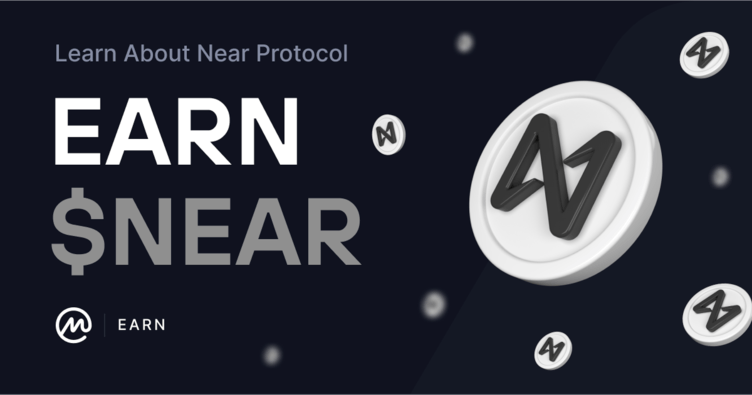 Native blockchain
Step-by-Step Guide ''NEAR Protocol x CoinMarketCap Learn & Earn Airdrop''
Like and comment below if you like the NEAR Protocol x CoinMarketCap Learn & Earn Airdrop, don't forget to Like/Comment below. Visit the FAQ for more information.
CoinMarketCap is the world's most-referenced price-tracking website for crypto assets. In April 2020, CoinMarketCap was acquired by Binance. CoinMarketCap has partnered with trusted & emerging projects to offer an easy way to learn about cryptocurrency. Each user who watches a series of educational videos about a crypto project and successfully completes the quiz with a score of 100%, and other various tasks (if applicable) will receive a predetermined amount of tokens as a reward.
Disclaimer: Investors should take the time to research any given product before they invest their funds (DYOR).
Estimated value
~$ 400,000 Prize pool
NEAR Protocol - Video