Closed
Verified
Nestree (EGG) Airdrop
It looks like you are too late! This airdrop is closed
Looking for new airdrops?
Visit our Featured & New Airdrops pages.
Nestree Airdrop is $ 2.00 worth of EGG Tokens to the first 5,000 participants. Also, Inviters and invitees earn rewards when they invite people to a certain Channel, 50.0 EGG tokens (~$ 0.50) for inviter and 10.0 EGG tokens (~$ 0.10) for the invitee.

About Nestree

Nestree is one of the most advanced blockchains integrated community messengers that forms a reward-based ecosystem for the User, Admin, and Advertiser at a global scale. With the permission-less and border-less nature of cryptocurrency, the Nestree Messenger breeds a new platform where ecosystem participants are able to transact value with no intermediary, creating new types of economic activities. Nestree is featured by Yahoo Finance.

Would you like to receive the latest free Airdrop Alerts? Join our Telegram or Twitter.
How to join the Nestree Airdrop?
Tokens Per Airdrop $2.00 worth of EGG Tokens
Tokens Per Referral 50.0 EGG for inviter & 10.0 EGG for invitee
KYC KYC is not a requirement
Requirements to earn free crypto coins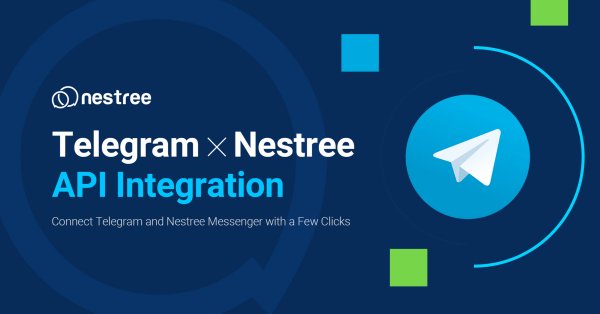 Native blockchain
Step-by-Step Guide Nestree Airdrop
Go to the Nestree Airdrop form.
Join Nestree on Telegram Group.
Follow Nestree on Telegram Channel.
Follow Nestree on Twitter.
Submit your Ethereum wallet address and other details to the Airdrop form.
Step-by-Step Guide to Get/Give ''Invitational reward''
Download the Nestree ÐApp for Android. (Only Android OS can get Invitation Link)
Verify your phone number & Save your Paper Key.
Join a Channel operating Invitation Reward & Copy your ÐApp referral link from the channel menu.
Share your referral link to earn 50.0 EGG tokens for every referral. The invitee will also receive 10.0 EGG tokens.

For more instructions about how to Get/Give ''Invitational Reward'', read the Nestree Medium article.

For information regarding the Bounty, visit BountiesAlert.

If you like the Nestree Airdrop, don't forget to upvote and comment below.
Estimated value
~$ 2 + referral
Additional ICO information
Issuing Price 1EGG = 0.01USD
Token Sale Start Date TBA
Tokens for Sale 600,000,000 EGG
Total Supply 3,000,000,000 EGG
Blockchain Standard ERC-20 Utility Token
Headquarters Singapore
Nestree Video