Verified
CoinMarketCap ETH Merge ($ETH)
To commemorate the long-awaited ETH-Merge event coming VERY soon, CoinMarketCap has decided to do something a little special for the community…
The grand prize is a massive 1 $ETH — meaning you can win enough ETH for a holiday just for making a couple of posts and completing a quiz!

About ETH Merge Countdown

The ETH Merge has been a long-awaited event for a while now, it's basically the most significant upgrade in ETH's history so far. This will mark the end of proof-of-work for Ethereum, and the full transition to proof-of-stake. It sets the stage for future scaling upgrades like sharding, and will reduce Ethereum's energy consumption by an astonishing 99.95% (Read more).
Warning!!! The space will undoubtedly be rife with scams as we approach the merge. So, make sure you don't send your $ETH anywhere in an attempt to "upgrade to ETH 2.0" There is no "ETH2" token, and there is nothing more you need to do for your funds to stay safe.
How to join the CoinMarketCap ETH Merge ?
Event Period Submissions accepted until 18th Sept 2022
Requirements to earn free crypto coins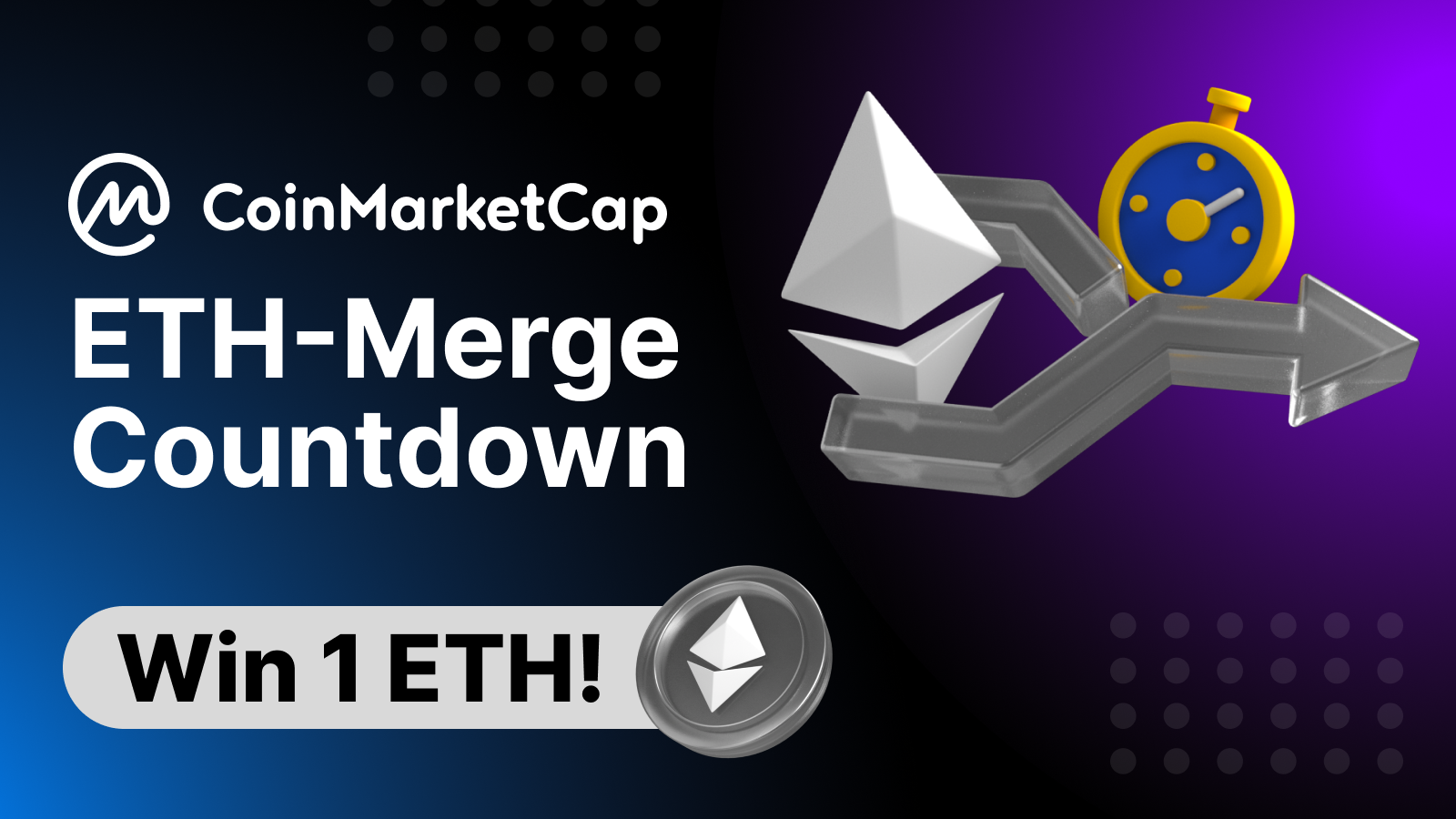 Native blockchain
Step-by-Step Guide ''CoinMarketCap ETH Merge Event''
Head to the CoinMarketCap ETH-Merge Event page.
CoinMarketCap will be giving out a variety of prizes to people who take the Quiz, which is made up of 16 short questions. If you fill it out successfully, congrats, you've entered the competition. Here are the full steps:
● Step 1 - Post your thoughts on the ETH merge on CMC-Community with the #CMCETHMerge hashtag.
● Step 2 - Post your thoughts on Twitter with the #CMCETHMerge hashtag (must include backlinks to the CMC-ETH-Merge Landing Page).
● Step 3 - Complete all 16 questions of the Quiz — then cross your fingers! 🤞(Don't worry, there are hints for each question!)

▪️ P.S. Be sure to post with the right hashtags, only people who have posted will be considered to win, and you'll be prompted to share the social links as you complete the Quiz. Good Luck!

Like and share the CoinMarketCap ETH Merge Event on your favourite SM!
When using decentralized applications (ÐApps), it's critical to remember that YOU are responsible for the security of your digital assets!
Disclaimer: Investors should take the time to research any given product before they invest their funds (DYOR).
Estimated value
~ETH 1
ETHEREUM MERGE, The Most Anticipated Event In Crypto Explained - Video