Caution
Verified
Quai Network ($QUAI) Airdrop
Quai Network has released the Beta version of the Quai Dashboard, a place to check Social Media Rewards, engage with upcoming Testnets and earn $QUAI tokens as a reward.

About Quai Network

Quai Network is a Layer 1 scalable EVM-compatible network of merge-mined blockchains enabling fast, accessible, and low-cost decentralized finance.
The $QUAI token acts as the backbone of the Quai Network, ensuring network security, spam resistance, and simple exchange of value in a decentralized system.
How to join the Quai Network Airdrop?
Requirements to earn free crypto coins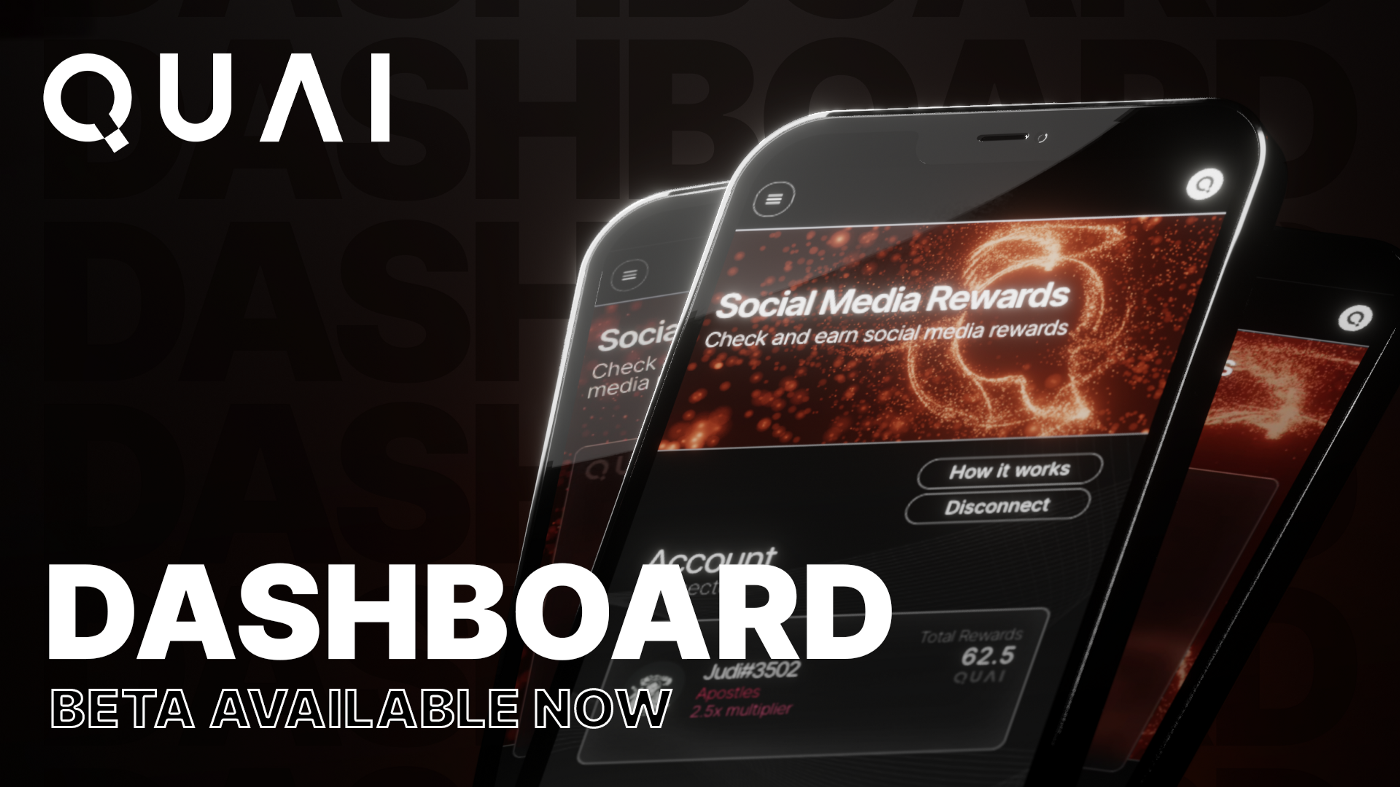 Native blockchain
Step-by-Step Guide ''Quai Network Airdrop & Testnet''
Join Quai Network on Discord & Verify + Get the Plebeian Role by completing a short Quiz.
Head to the Quai Network Social Media Rewards Dashboard & Log in with Discord.
Earn Quai Tokens by completing simple social media tasks to earn your share. The possibilities are endless. You can view your rewards easily with platform-specific breakdown pages. Check out the Mainnet Rewards Program & Social Media Rewards programs to learn more about how you can be rewarded for contributing to the Quai Network ecosystem.
To get involved with Quai Network Testnets, stay up to date on development updates, and participate in community giveaways, make sure to join the Quai Discord.

▪️ $QUAI tokens rewards will be distributed upon Quai Network's Mainnet Launch. Good Luck!

When using decentralized applications (ÐApps), it's critical to remember that YOU are responsible for the security of your digital assets!
Disclaimer: This content is not intended to be financial advice. Investors should take the time to research any given product before they invest their funds (DYOR).
Estimated value
n/a
Raleigh Moore, CMO of Quai Network at the 2022 World Blockchain Summit in Dubai