Verified
Reallink ($REAL) Airdrop
Reallink Airdrop is worth 20 $REAL tokens each for the first 5,000 participants.

About Reallink

Reallink is a crypto token designed for social networking optimization. In the future, it will be applied to metaverses and games as well.
RealLink combines social and community products to mine with creators' content creation as the driving force, realizing a new green mining model of "social is mining, entertainment is mining", and does not consume mobile phone hardware resources, ensuring that the accessing party conforms to App store rules. RealLink is produced in a sustainable way, and it is gradually unlocked through green mining, which solves a major problem of the traditional blockchain.
How to join the Reallink Airdrop?
Requirements to earn free crypto coins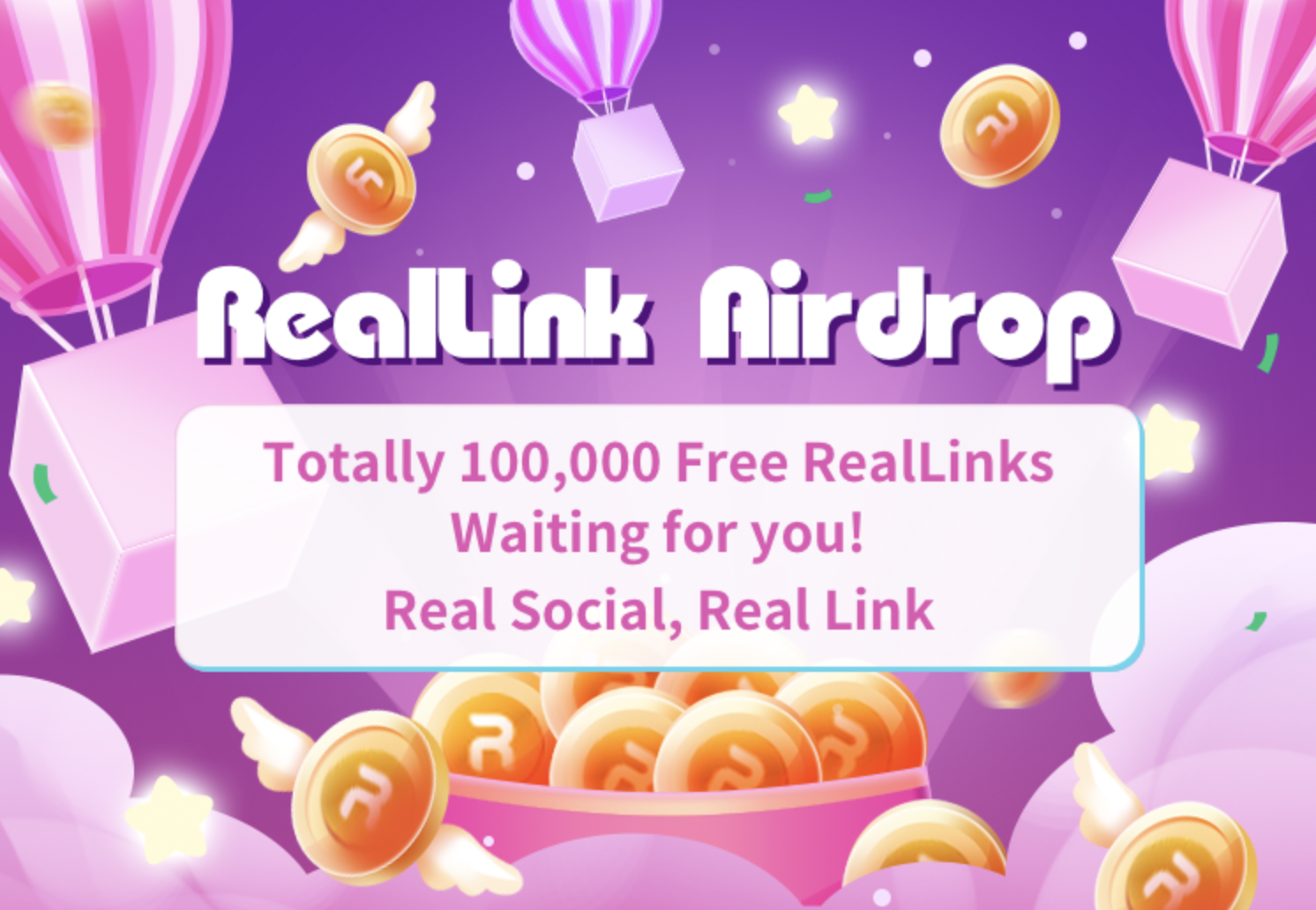 Native blockchain
Step-by-Step Guide ''Reallink Airdrop''
Go to the Reallink Airdrop page.
Join RealLink on Telegram & Invite 3 people.
Submit your Tron wallet address and details to the Airdrop page.
Like and comment below if you like the Reallink Airdrop!

Disclaimer: Investors should take the time to research any given product before they invest their funds (DYOR).
Estimated value
~$ 5,400 Prize pool
RealLink - Video