Verified
Rich Hens ($HEN) Airdrop
Get a chance to win a share of 150,000,000 $HEN tokens (approx. $500,000) by participating in the Rich Hens Airdrop program. Hurry, the program is for a limited time only!

About Rich Hens

Rich Hens is a new NFT mobile play-to-earn game with Game-FI elements. The principle of the game is quite simple: you own one or more NFT hens that lay you golden eggs. Just collect them and earn $HEN tokens.
$HEN is the utility and governance token of the Rich Hens project based on the BSC blockchain.
How to join the Rich Hens Airdrop?
Total Reward Pool 150,000,000 $HEN
Tokens per Airdrop 3,000 $HEN
Requirements to earn free crypto coins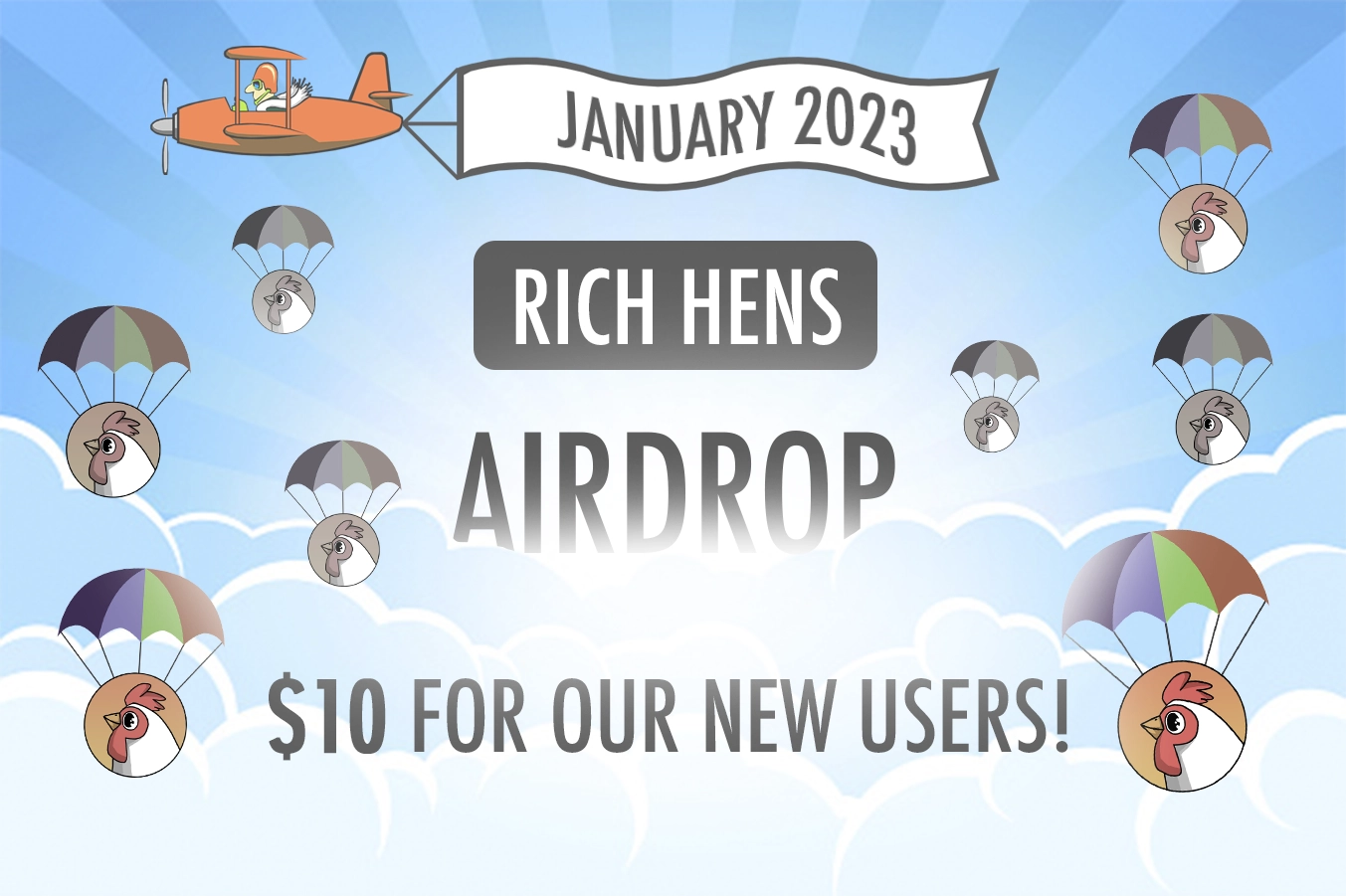 Native blockchain
Step-by-Step Guide ''Rich Hens Airdrop''

▪️ After submitting the form, 3,000 $HEN tokens (~$ 10) will be credited to your wallet within 48 hours. Note! Only verified users will receive the Airdrop tokens. Good Luck!

When using decentralized applications (ÐApps), it's critical to remember that YOU are responsible for the security of your digital assets!

Disclaimer: Investors should take the time to research any given product before they deposit or invest their funds (DYOR).
Estimated value
~$ 500,000 Prize Pool
Additional ICO information
Total supply 3,000,000,000 $HEN
Blockchain BNB Smart Chain
Rich Hens - Intro Video