Verified
Solve.Care X BitMart ($SOLVE + $USDT) Airdrop
To celebrate @Solve_Care's recent launch of Care.Labs wallet, Solve.Care & BitMart are giving away 25,000 $SOLVE tokens to 250 random lucky winners.
In addition, BitMart launched a limited-time new user challenge till the 14th of September. During the event, new users who complete the specified deposit or trading tasks will receive a random-amount Airdrop reward up to 30,000 $USDT!

About BitMart & Solve.Care

Solve.Care is a decentralized healthcare platform built on blockchain technology, designed for care coordination, administration, and payments of healthcare and benefits around the world. $SOLVE is a programmable token that serves as fuel for the platform and raises a lot of value regarding audibility, reconciliation, reporting, and utilization.
BitMart is a world-class global digital asset trading platform with more than 2.5 million users in more than +180 countries. The $BMX Token runs natively on the Ethereum blockchain and has a total supply of 1 billion. BitMart plans to use 20% of its profits each quarter to buy back and burn BMX until 50% of the total supply is burned.
How to join the Solve.Care X BitMart Airdrop?
Requirements to earn free crypto coins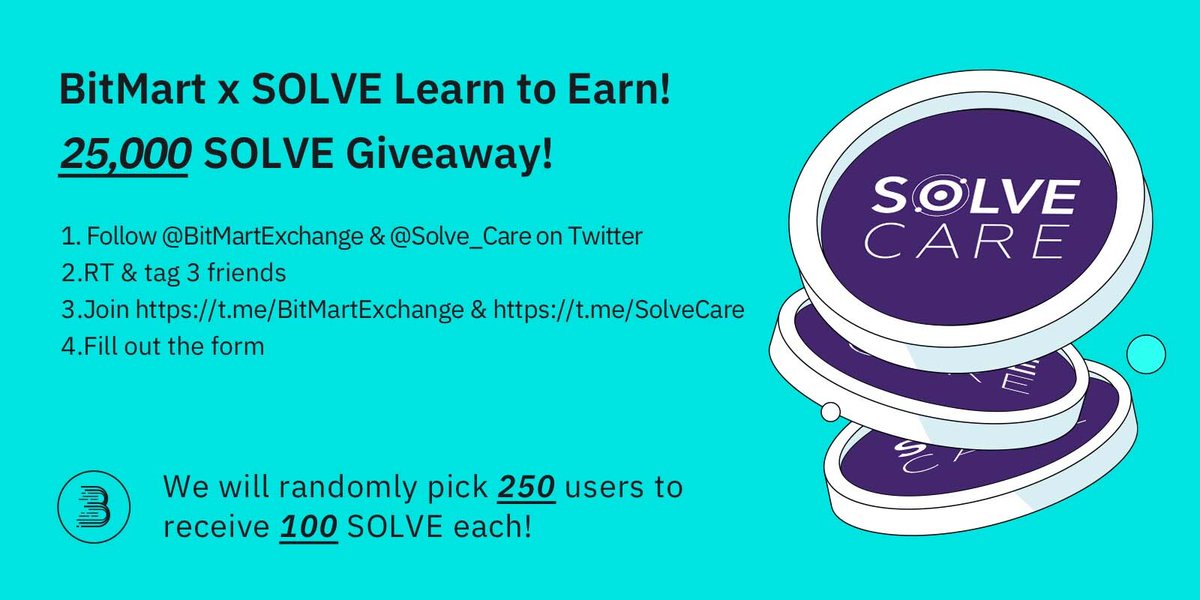 Native blockchain
Estimated value
n/a
Ethereum Merge Pros/Cons - Video