Featured
Verified
Somnium Space (CUBE) Airdrop
It looks like you are too late! This airdrop is closed
Looking for new airdrops?
Visit our Featured & New Airdrops pages.
Somnium Space Airdrop Contest is worth $5,000 worth CUBE tokens in total. 150 Randomly picked users will receive 50 CUBE Tokens each. Also, there are leaderboard prizes: 1st prize is 5000 CUBE Tokens, 2nd-5th prize is 2500 CUBE Tokens, and 6th -15th prize is 1000 CUBE Tokens.

Note: This is a Contest, there will be 150 randomly picked winners & leaderboard prizes for the top 15 participants.

About Somnium Space

Somnium Space is creating an Open, Social, Virtual Reality world. A world with its own economy and its own cryptocurrency. A VR world with its own Marketplace, Games, Social experiences and Virtual Land ownership. Somnium Space invites you to enter a world not limited by reality. A world where possibility is around every corner and opportunity flourishes for those who dare to take a chance.

Somnium Space works together with Admix to bring advertising revenue to the players and partnered with Pimax to open the world's first Pimax store in Virtual Reality. Also partnered with Sony and their amazing 3D model creation technology that allows users to create full embodiment avatars of themselves in minutes alongside any 3D models for Somnium Store. Somnium Space and partners offer the best technology there is in their specific fields.
How to join the Somnium Space Airdrop?
Tokens Per Airdrop Giveaway Contest
Tokens Per Referral Leaderboard Contest
Total GiveAway Over $5000 worth of CUBE Tokens
Requirements to earn free crypto coins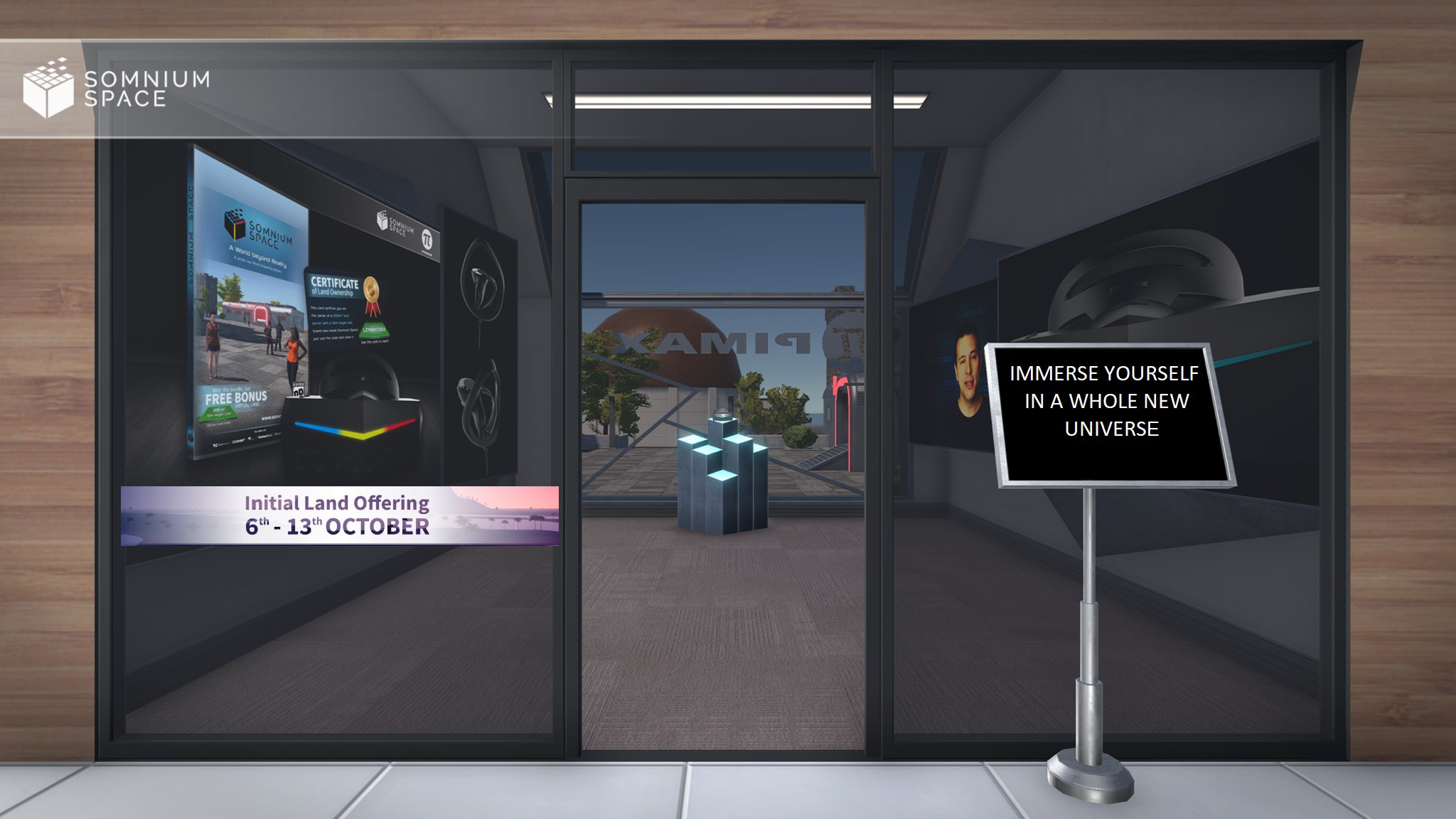 Native blockchain
Step-by-Step Guide Somnium Space Airdrop
Sign up to the Somnium Space Airdrop page.
Provide your Ethereum wallet address.
Complete the different social tasks to earn entries.
Share your referral link to earn more entries.

Let your imagination run wild! Download Somnium Space Builder and build your own world for a chance to win a $300. Once you finished building it take a screenshot and post it on twitter with #SomniumSpaceBuilder & #BuiltOnSomniumSpaceBuilder and tag the team too: @SomniumSpace.

Don't ask Bounty questions in the Somnium Space Telegram/Discord groups. All Bounties and Contest winners will be paid within 28 days of the end of the Contest!

If you like the Somnium Space Airdrop, don't forget to upvote and comment below.
Estimated value
~$ 5,000 in Total
Additional ICO information
ILO Token price 1 CUBE = 0.10 USD
ILO period From 6 October to 13 October, 2019
ILO Platform Opensea.io
Total Supply 100,000,000 CUBE
Blockchain Standard ERC-20 Based Utility Token
Headquarters London, London
Somnium Space Video