Verified
Starly x Blocto ($STARLY) Airdrop
Starly x Blocto Airdrop prize pool is worth 12,500 $STARLY tokens.

About Starly

Starly is t he premier platform for creators and their fans to build strong communities around gamified NFT collections created by influencers and traded amongst their fans.
Starly is stylish, exciting, and easy to use. It enables access to the untapped potential of influencer communities brought about by popular social media networks like Instagram, TikTok, and Youtube. The platform has two primary functions - to provide a platform for everyone and anyone to join and to give the tools and platform for creators to seamlessly monetize their content communities through NFTfied interactions.
$STARLY is a utility token that serves as a medium to offer creators, collectors and the surrounding communities the ultimate experience on the Starly ecosystem.
How to join the Starly x Blocto Airdrop?
Requirements to earn free crypto coins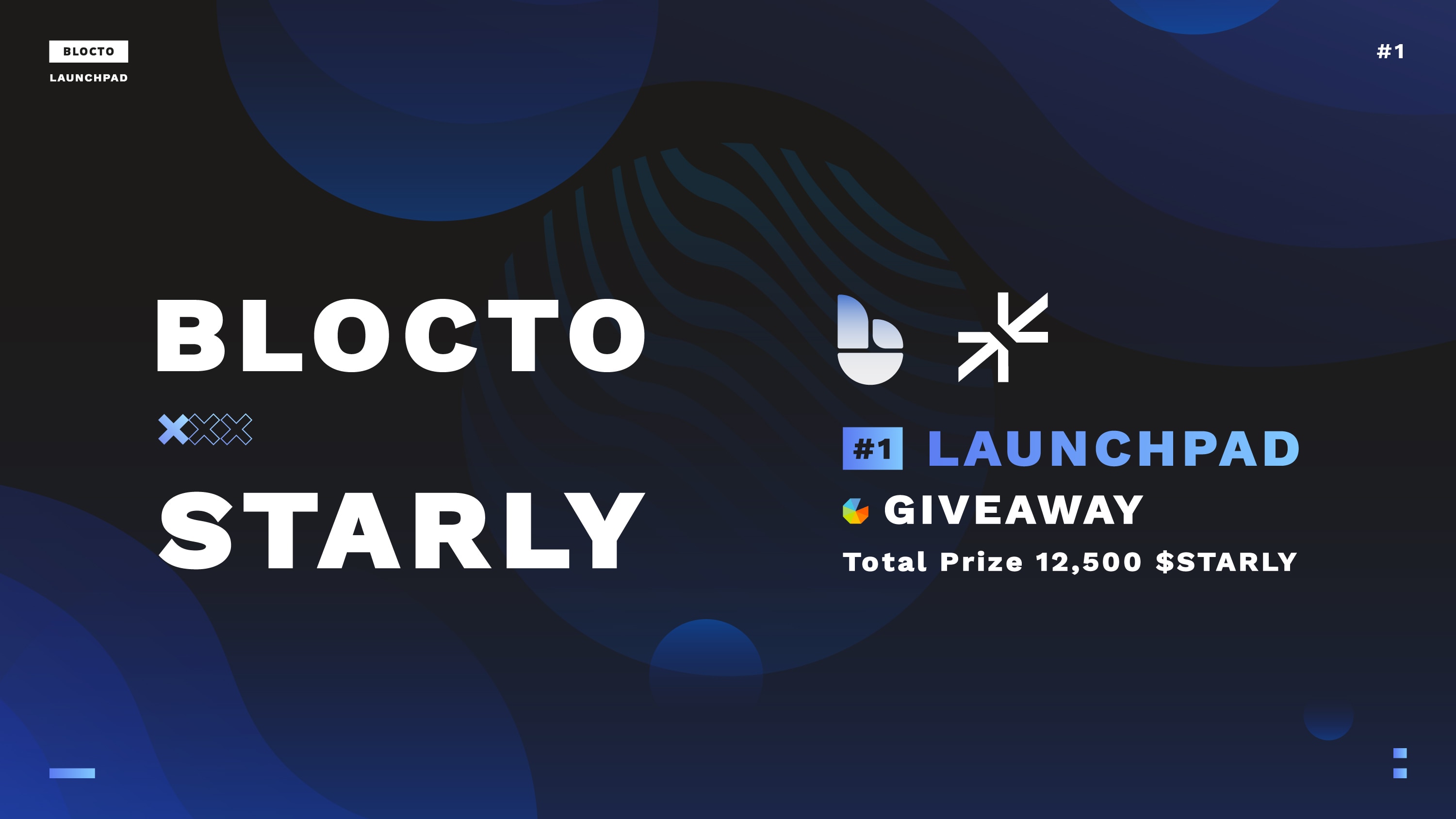 Native blockchain
Step-by-Step Guide ''Starly x Blocto Airdrop''

▪️ 250 Lucky winners will share a total prize of 12,500 $STARLY. Prize Distribution Time will not be earlier than 7 days after listing.

Like and share the Starly x Blocto Airdrop on your favourite SM!

When using decentralized applications (ÐApps), it's critical to remember that YOU are responsible for the security of your digital assets!
Disclaimer: Investors should take the time to research any given product before they invest their funds (DYOR).
Estimated value
n/a
Starly - Video