Sponsored
StoneAge NFT ($GES) Airdrop
StoneAge NFT Airdrop prize pool is worth 10,000 $GES tokens (~$ 10,000).

About StoneAge NFT

StoneAge NFT is a hybrid platform that combines both DeFi and NFT. StoneAge is where both the DeFi protocol and Non-Fungible Tokens can be integrated which creates another level of user experience. The combination of protocols allows providing a marketplace consisting of Market Explorer, Cross-Chain and Cross-NFT Stores, NFT Creators and Gamification. The GeStone token ($GES) is deemed as the main mode of transaction within the ecosystem.

How to join the StoneAge NFT Airdrop?
Requirements to earn free crypto coins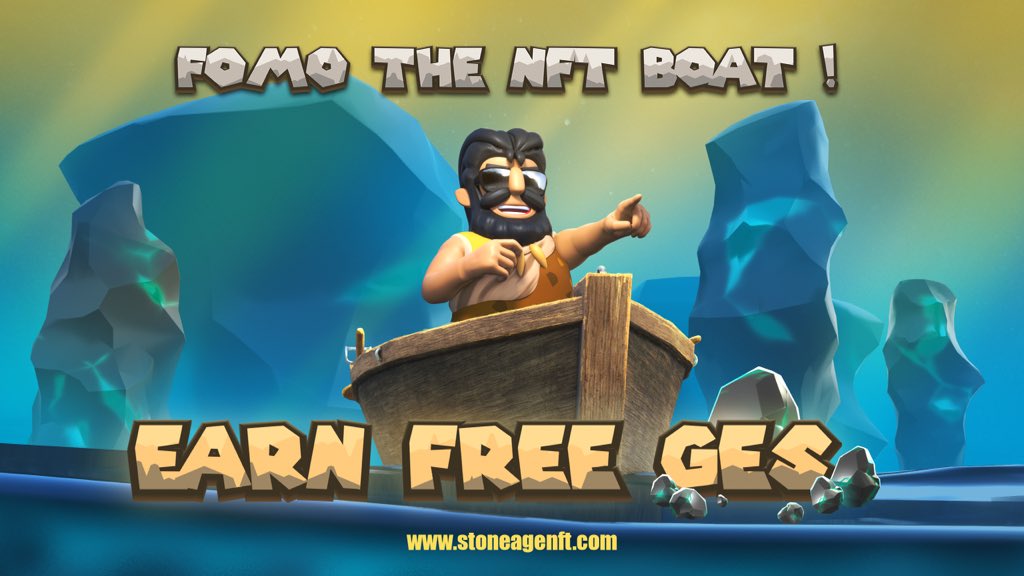 Native blockchain
Step-by-Step Guide ''StoneAge NFT Airdrop''
Go to the StoneAgeNFT Airdrop page.
Connect your Metamask wallet & Build your profile. When using decentralized applications (ÐApps), it's critical to remember that YOU are responsible for the security of your digital assets!
Create your own NFT artwork and publish them on sales in the StoneAge marketplace.
Follow @StoneAgeNFT on Twitter.
Like and retweet the StoneAge Airdrop Tweet & @tag 5 friends.
Join StoneAgeNFT on Telegram for more details.
Note: This Airdrop is labelled with the ''Unverified'' label as it appears to be in its early stages.
Don't forget to like and comment below if you joined the StoneAge NFT Airdrop!
Disclaimer: Investors should take the time to research any given product before they invest their funds (DYOR). "Buy Bitcoin with Credit Card"
Estimated value
~$ 10,000 prize pool