Verified
StreamCoin (Aurora Cat NFTs) Airdrop
Aurora Cats is an artistically-crafted NFT collection that will be airdropped to all STRMNFT eligible users. These NFTs will be given to the first 10,000 eligible users who will register on STRMNFT and join the Allow List.

About StreamCoin & STRMNFT

StreamCoin is a blockchain company with a diverse ecosystem of NFT and streaming-focused platforms, providing multi-purpose utilities for all users worldwide.
STRMNFT is StreamCoin's Digital Assets Marketplace released with a Dedicated Token Standard to Mint Videos, featured in Yahoo Finance & Nasdaq.com.
How to join the StreamCoin Airdrop?
Requirements to earn free crypto coins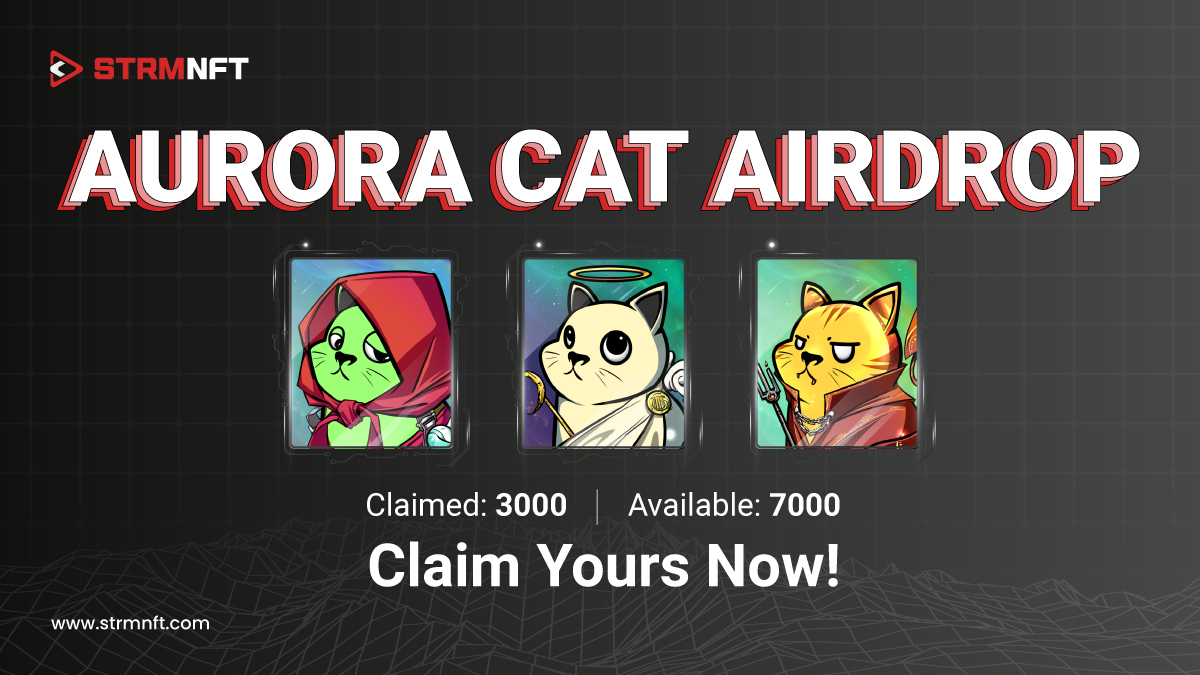 Native blockchain
Step-by-Step Guide ''Aurora Cat NFT Airdrop''

* Note: Only the first 10,000 users to register on STRMNFT and join the Allow List will be eligible for the Airdrop. Refer to the Medium blog to learn more and read the Terms and Conditions. Please stay tuned to @STRMNFT Official Channels for more future updates.
** 3,000 Aurora Cat NFTs have been distributed to their keepers; 7,000 are still in the queue. Good Luck!

Like and share the StreamCoin Airdrop on your favourite SM!
When using decentralized applications (ÐApps), it's critical to remember that YOU are responsible for the security of your digital assets!
Disclaimer: Investors should take the time to research any given product before they invest their funds (DYOR).
Estimated value
n/a
STRMNFT Sign Up Tutorial - Video