Verified
SyncDAO ($SDG) Airdrop
SyncDAO Airdrop contest prize pool is worth 20,000 USD worth of $SDG native governance token. One random contestant will earn 2,500 USD in $SDG tokens!

About SyncDAO

SyncDAO is a DAO established to bring user adoption to DeFi products by aligning incentives between users, affiliates, and governors of the SyncDAO protocols and ecosystem. You can earn $SDG tokens for using the $SDG Perpetual Vaults.
Perpetual vaults (Guide for users) produce never-ending DeFi returns which you can earn as Stablecoins, or in other digital assets. Money that makes money forever!

How to join the SyncDAO Airdrop?
Requirements to earn free crypto coins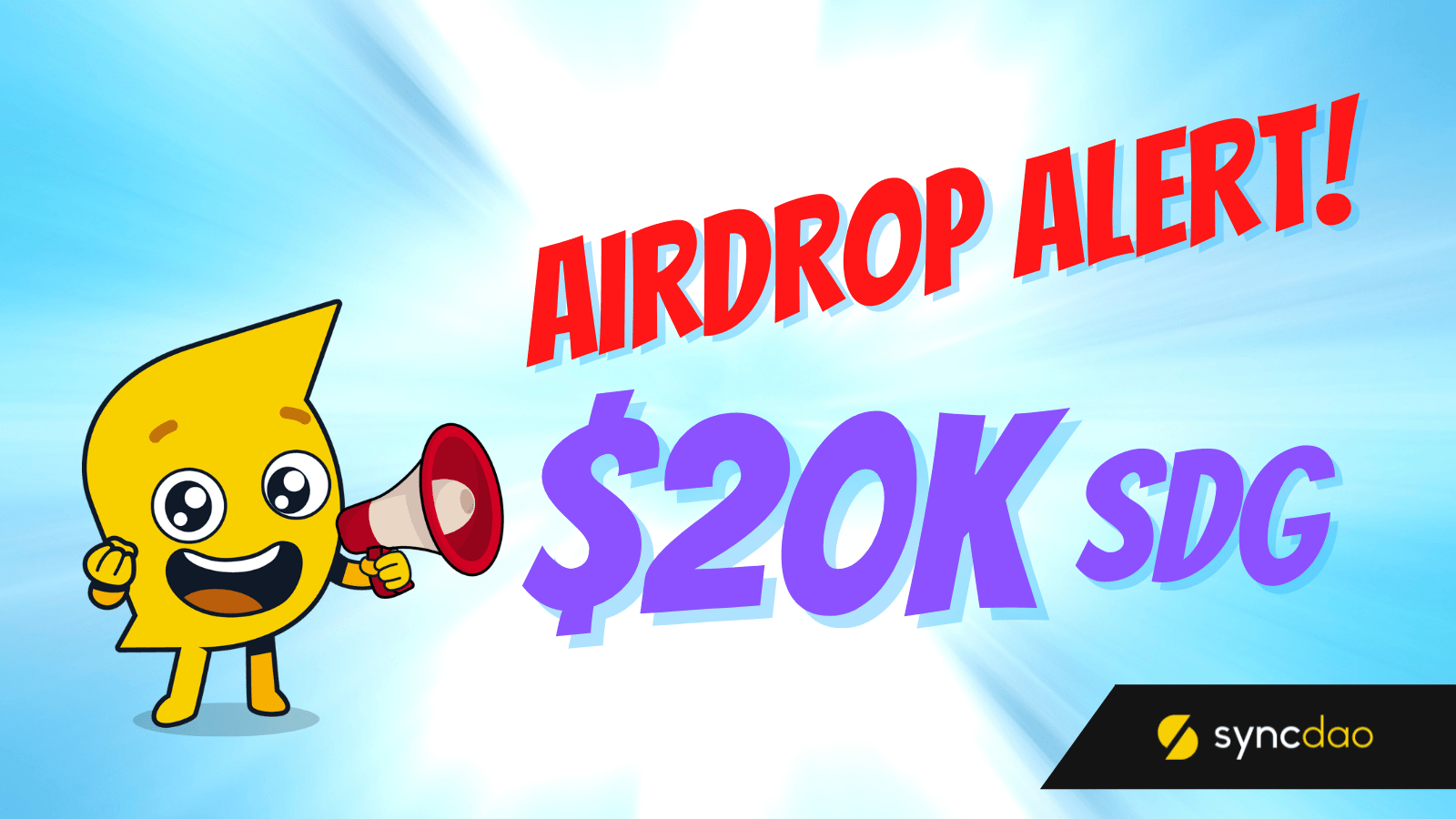 Native blockchain
Step-by-Step Guide ''SyncDAO Airdrop''
Go to the SyncDAO Airdrop Gleam page.
Submit your Ethereum wallet address & Login.
Follow @SyncDAO on Twitter.
Join SyncDAO on Telegram & Introduce yourself.
Join SyncDAO on Discord & Introduce yourself.
Share your referral link for extra entries. The people with the most entries will receive:
▪️ 1st Place: 5,000 USD in $SDG
▪️ 2nd Place: 2,500 USD in $SDG
▪️ 3rd - 1000th Place: 10,000 USD in a shared $SDG pool
▪️ 2,500 USD in $SDG tokens to one random contestant
Don't forget to like and comment below if you joined SyncDAO Airdrop!
Disclaimer: Investors should take the time to research any given product before they invest their funds (DYOR). "Buy Bitcoin with Credit Card"
Estimated value
~$ 20,000 prize pool
SyncDAO Perpetual Vaults - Video