Verified
Terra 2.0 ($LUNA) Airdrop
Happy Airdrop day, LUNAtics! The $LUNA Airdrop claim interface is now live for all eligible users.
As part of the transition to Terra 2.0, new $LUNA coins will be airdropped to $LUNC holders (now called Terra Classic), UST (now called $USTC), and $AUST holders based on the two snapshots outlined in the Terra Ecosystem Revival Plan. Full details of the LUNA Airdrop can be found in this previous Medium article.
On May 25th, 2022, Terra Classic users passed governance proposal 1623, which outlined the genesis of a new Terra chain. This proposal also described a genesis distribution of Luna which would be airdropped to users of the Terra Classic chain based on pre-depeg and post-depeg snapshots. Users can find their airdropped Luna by viewing the same wallet address that was present during either snapshot and switching their Terra Station network to the phoenix-1 mainnet.
How to join the Terra 2.0 Airdrop?
Deadline 4th October, 2022
Requirements to earn free crypto coins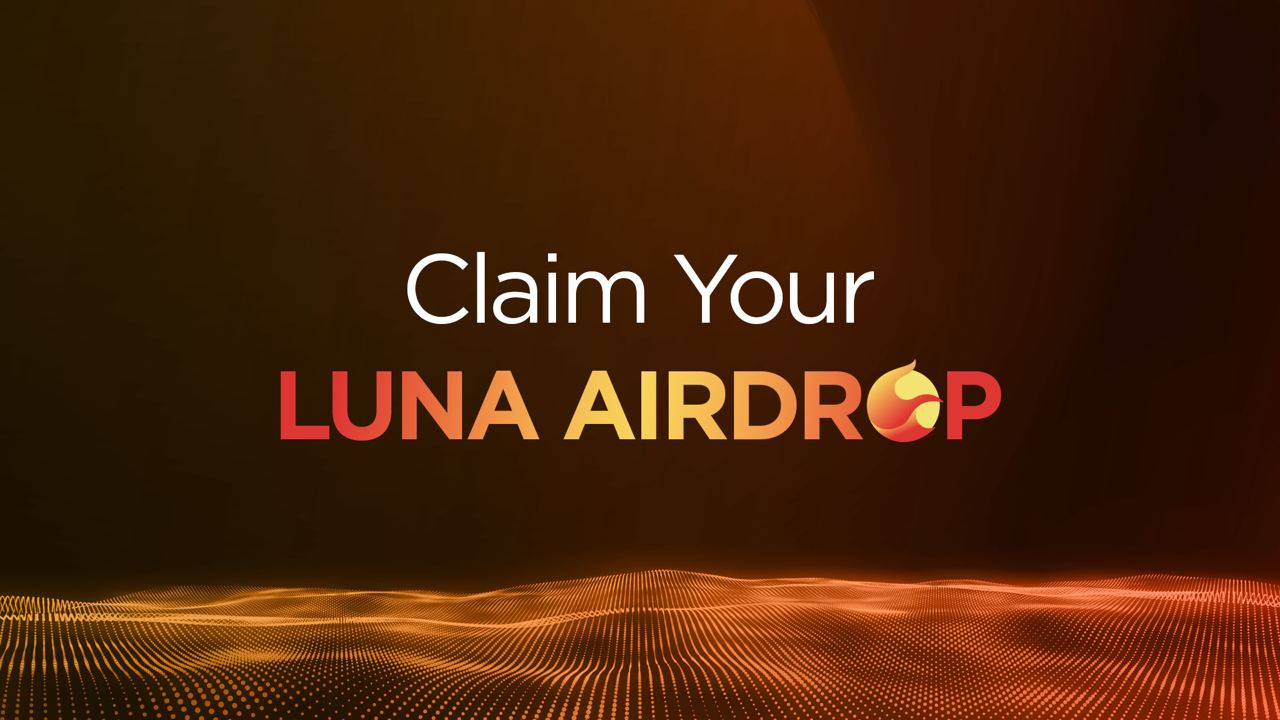 Native blockchain
Step-by-Step Guide ''Terra Phoenix Airdrop''
● If you know the deal, go straight to the Claim Interface. After connecting your wallet, the $LUNA eligible to claim will show up.
● Eligibility is covered in the corresponding Agora post. Take a look and see if this applies to you.
● For eligible users, the most up-to-date information on the claim process can be found on Medium. Eligible users will have one month, from Sept. 4th, 2022 to Oct. 4th, 2022, to claim their Airdrop. $LUNA not claimed by Oct. 4th, 2022 will be returned to the Community Pool. This includes any unused gas fees.

▪️ At Genesis, $LUNA will have a supply of 1 billion tokens allocated according to this distribution. The calculation logic for the LUNA Airdrop will be the subject of this post.
* If you are looking for the Terra Classic ($LUNC) Telegram group, click here.

Like and share the Terra Phoenix Airdrop on your favourite SM!
When using decentralized applications (ÐApps), it's critical to remember that YOU are responsible for the security of your digital assets!
Disclaimer: Investors should take the time to research any given product before they invest their funds (DYOR).
Estimated value
n/a
Terra Classic - Airdrop & Price Prediction - Unofficial Video Review