Caution
Verified
Vesper Finance x 1INCH (1INCH) Airdrop
1INCH new liquidity mining program with Vesper Finance is worth 150k 1INCH tokens (~$550,000) and 100k VSP tokens (~$ 7,000,000) distributed over a 24-week period. The new 1INCH-VSP farming program will kick off at 9 pm UTC on March 25.
About 1INCH

Vesper provides a platform for easy-to-use Decentralized Finance (DeFi) products. Vesper's DeFi products deliver ease-of-use in achieving your crypto-finance objectives. It provides a suite of yield-generating products, focused on accessibility, optimization and longevity. The Vesper token (VSP) is the core economic engine that facilitates the building and expansion of Vesper's capabilities and its community.
1inch exchange launched in August 2020 following a $2.8 million funding raise from Binance Labs, Galaxy Digital, Greenfield One, Libertus Capital, IOSG, Dragonfly Capital, FTX, LAUNCHub Ventures and Divergence Ventures. 1INCH integrates Uniswap, Kyber, Curve, Oasis, 0x, and other DEX protocols.
By integrating with various DEX service providers, it allows users to trade with various ERC-20 tokens on different DEXs for the best transaction prices. 1inch also launched Mooniswap, its own automated market maker (AMM). AMMs substantially change the way users swap cryptocurrencies. Meanwhile, liquidity providers earn a passive income from trading fees that are based on the proportion of their contribution to the pools.
The 1inch team has launched Chi, a next-generation Gastoken (CHI) that allows users to significantly save on gas. Transactions on 1inch are up to 42% cheaper. 1inch offers the best rates by discovering the most efficient swapping routes across all leading DEXes.
How to join the Vesper Finance x 1INCH Airdrop?
Total Airdrop Allocation 150k 1INCH tokens & 100k VSP tokens distributed over a 24-week period
Liquidity mining program Start Date 25 March, 9 pm UTC
KYC KYC is not a requirement
Requirements to earn free crypto coins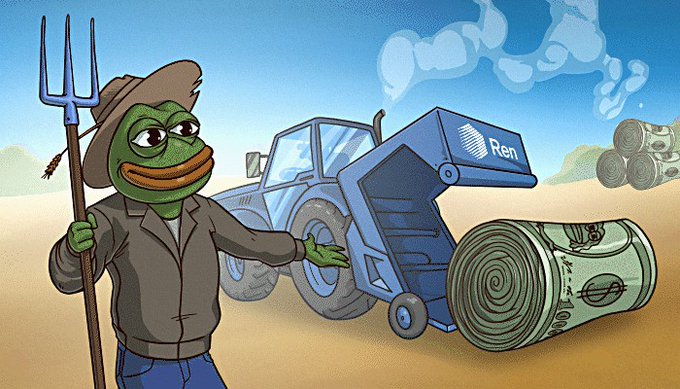 Native blockchain
Step-by-Step Guide ''1INCH new liquidity mining program with Vesper Finance''
Go to the 1INCH DeFi platform & Connect your Wallet.
Provide Liquidity to this Pool: 1INCH-VSP. The new farming program starts at 9 pm UTC on March 25.
If you like the 1INCH new liquidity mining program with Vesper Finance, don't forget to Like/Comment below.

Disclaimer: Investors should take the time to research any given product before they invest their funds (DYOR). ''Buy Crypto with a Credit Card''
Estimated value
~$ 7,500,000 Prize Pool
Vesper Finance Video Review