Closed
Verified
WeeMAT (WMA) Airdrop
It looks like you are too late! This airdrop is closed
Looking for new airdrops?
Visit our Featured & New Airdrops pages.
WeeMAT Airdrop is worth up to 1,451 WMA tokens (~$ 16) by completing all tasks. Share your referral link to earn 363 WMA tokens (~$ 4) for every referral.

About WeeMAT

WeeMAT is transforming an online shopping platform, mobile payment and cashback system to a global and fully-fledged blockchain-enabled payment ecosystem, making it a fully operational business. The weeGroup is an operative group of 12 companies under the ownership of the Swiss Fintec Invest AG, based in Switzerland.
The WeeMAT ITO is conducted by the weeNexx AG; the issuer of the WMA token whose utility will be to provide users (both merchants and customers) access to the Wee Marketplace. Customers and companies will have to hold a specific minimum number of WMA in their ERC-20 e-wallets in order to be eligible for the participation in the wee Marketplace.
In a second phase, the weePayCoin (WPC), a stablecoin (How to Safely Trade with Stablecoins?), shall be introduced and attached to the wee cashback system. The WPC token will be 1:1 backed by the Euro as a stable currency. Wee Ecosystem is rated 4.3/5 on ICO Bench and was featured on Businessinsider.com.

Would you like to earn Ethereum with Airdrop Alert? Have a look at our ETH referral Airdrop!
How to join the WeeMAT Airdrop?
Tokens Per Airdrop up to 1,451 WMA
Tokens Per Referral 363 WMA
KYC KYC is not a requirement
Requirements to earn free crypto coins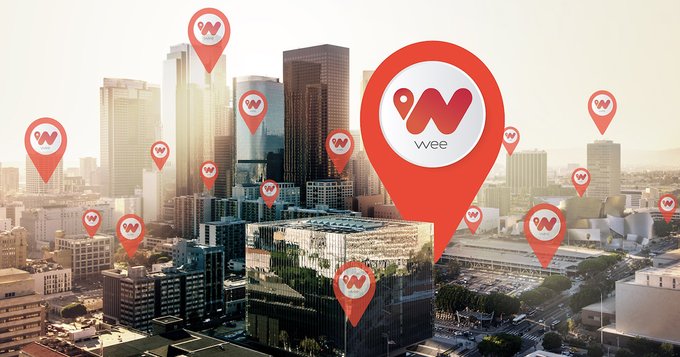 Native blockchain
Step-by-Step Guide WeeMAT Airdrop
Start the WeeMAT Airdrop Telegram Bot.
Submit your Ethereum wallet address and other details to the Telegram Bot.
Share your referral link to earn 363 WMA tokens (~$ 4) for every referral.

Notice: There are a 12 months lock-up period for all airdrop participants (starting from March 3, 2020). Tokens will be distributed in 14 days after the end of the lock-up period to all airdrop participants who have registered inside weeMAT platform and who have requested the airdrop reward inside the platform. The platform will be available later this year. For any questions, please contact @aolysenkov via Telegram.

If you like the WeeMAT Airdrop, don't forget to upvote and comment below.
Estimated value
~$ 16 + referral
Additional ICO information
IEO price 1 WMA = € 0.01
IEO Platform Probit exchange
Soft Cap - Hard Cap $10,000,000 - $100,000,000
Total Supply 20,000,000,000 WMA
Blockchain Standard ERC-20 Based Utility Token
Country Switzerland
WeeMAT Video