Caution
Verified
1INCH (1INCH) Airdrop
The 1INCH Airdrop Referral Program is worth Free 1INCH tokens for creating volume through a referral link share. When someone uses 1inch exchange to swap, that transaction incurs a Fee. This extra is distributed to governance participants (Stakers). Referrals also get a part of that percentage, around 28% today. It is impossible to predict how many tokens you can get as each transaction is different.
In addition, users can earn 1INCH tokens by participating in the liquidity mining program (Yield Farming), you need to be a Liquidity Provider to one of the selected pools.
On Christmas day, one smart Airdrop Hunter received 9,749,686.003 1INCH tokens, worth ~$ 27.5 million at the highest price of $2.8 per token, Read more on how he achieved it.

About 1INCH

1inch exchange launched in August 2020 following a $2.8 million funding raise from Binance Labs, Galaxy Digital, Greenfield One, Libertus Capital, IOSG, Dragonfly Capital, FTX, LAUNCHub Ventures and Divergence Ventures. 1INCH integrates Uniswap, Kyber, Curve, Oasis, 0x, and other DEX protocols.
By integrating with various DEX service providers, it allows users to trade with various ERC-20 tokens on different DEXs for the best transaction prices. 1inch also launched Mooniswap, its own automated market maker (AMM). AMMs substantially change the way users swap cryptocurrencies. Meanwhile, liquidity providers earn a passive income from trading fees that are based on the proportion of their contribution to the pools.
The 1inch team has launched Chi, a next-generation Gastoken (CHI) that allows users to significantly save on gas. Transactions on 1inch are up to 42% cheaper because of CHI GasToken innovation. 1inch offers the best rates by discovering the most efficient swapping routes across all leading DEXes.
1INCH token is an instrument that will help to build a decentralized permissionless network. It will be used to govern all 1inch Network protocols, taking governance in the DeFi space to a new level. 1INCH is available on several exchanges, including Binance, Huobi Global, and OKEx.
How to join the 1INCH Airdrop?
Tokens Per Referral Commission based
Tokens Per Staker Commission based
KYC KYC is not a requirement
Requirements to earn free crypto coins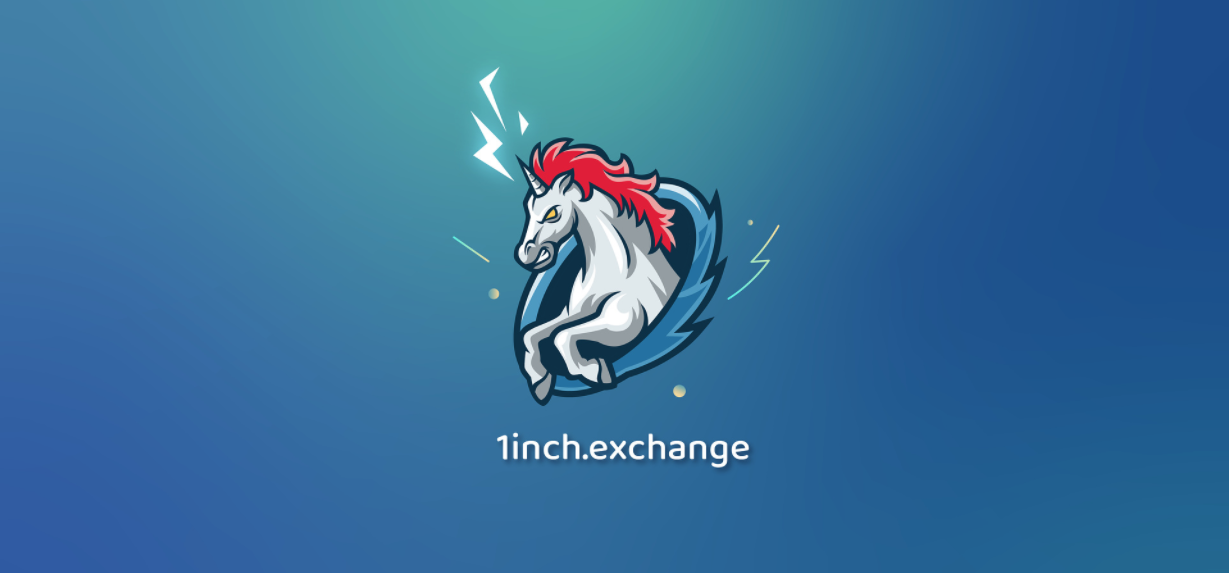 Native blockchain
Step-by-Step Guide ''1INCH Airdrop Referral Program''
Go to 1INCH.exchange's website.
Connect your wallet.
Click on the 'COPY' button next to the referral link at the right side of the page & copy your referral link.
Share the referral link in any suitable way.
Start receiving referral rewards right to your Ethereum wallet address.
The 1inch referral program is funded from fees paid to 1inch by affiliate liquidity sources.
Plus, Earn 1INCH tokens by participating in the liquidity mining (Yield Farming) program, you need to be a Liquidity Provider to one of the selected pools.

For more information about the 1INCH Airdrop Referral Program, please check the Official Announcement.

Disclaimer: 1INCH and the products it interacts with are fully decentralised. This means that users are fully responsible for their own funds.


If you like the 1INCH Airdrop Referral Program, don't forget to upvote and comment below.
Estimated value
~$ Commission based
Additional ICO information
Maximum Supply 1,500,000,000 1INCH
Blockchain Standard ERC-20 based Utility Token
Markets Binance, Huobi Global, OKEx, BitMart, Uniswap, among others
1INCH Video