Airdropalert
Exclusive
Unverified
AirdropAlert Giveaway (SNTR) Airdrop
It looks like you are too late! This airdrop is closed
Looking for new airdrops?
Visit our Featured & New Airdrops pages.
AirdropAlert Giveaway Airdrop is worth 1000 Silent Notary tokens (SNTR) and 200 SNTR for every referral!
AirdropAlert rewards everyone who created a Airdropalert dashboard account and completed the CIVIC KYC. If you already completed these steps, you will automatically be eligible to receive 1000 SNTR tokens! Make sure to add your ETH address to your profile. If you want to earn more tokens, complete the airdrop form to receive your unique referral link and earn 200 SNTR for every referral!
Would you like to receive the latest free Airdrop Alerts? Join our Airdropalert Telegram.
How to join AirdropAlert Giveaway?
Create an acoount on AirdropAlert dashboard and add your ETH address to your profile.
Complete the CIVIC KYC.
Submit your details on Airdropalert Giveaway airdrop form.
Airdrop reward is 1000 SNTR and it will be distributed in January 2019.
You will receive a confirmation email with your unique referral link.
Refer friends to earn 200 SNTR for every referral.
For questions about the AirdropAlert Giveaway, please check our FAQ.
If you use the ''CLAIM AIRDROP'' button below to claim the AirdropAlert Giveaway airdrop, it will automatically show on the main page with a purple check mark. So you can easily track which airdrops you joined and which ones you need to join.
If you liked AirdropAlert Giveaway airdrop, also check out MenaPay Exclusive Airdrop, BitSafe Exclusive Airdrop and Betking Exclusive Airdrop.
How to join the AirdropAlert Giveaway Airdrop?
Tokens Per Airdrop 1000 SNTR
Tokens Per Referral 200 SNTR
Airdrop distribution date January 2019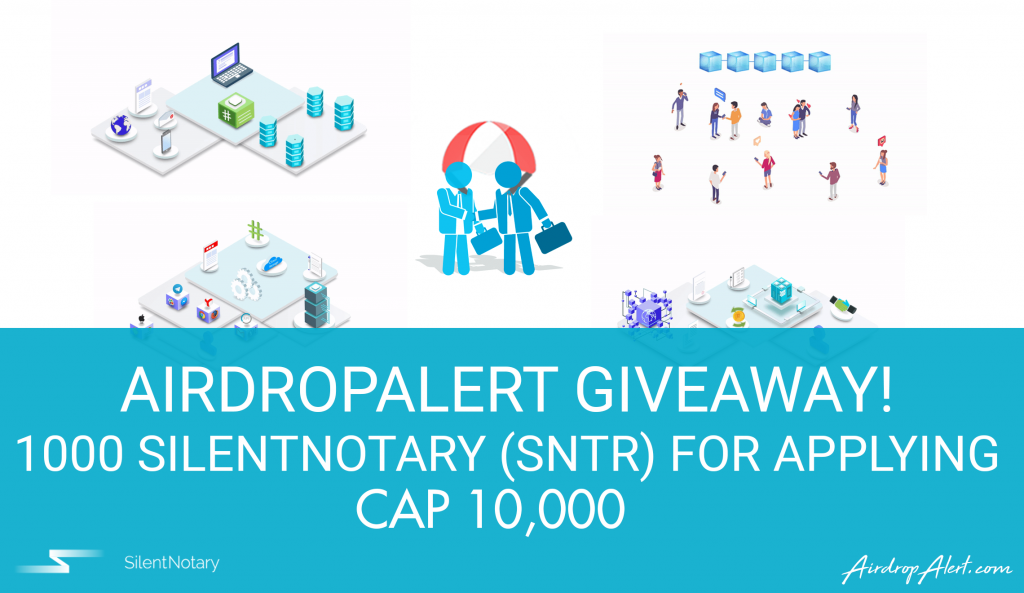 Native blockchain
Estimated value
1000 SNTR + 200 SNTR for every referral
CIVIC KYC Tutorial