Verified
Bullit ($BULT) Airdrop
Bullit Airdrop contest prize pool is worth 300,000 $BULT tokens (~$ 30,000) to be distributed among 5,000 random lucky winners.

About Bullit

Bullit is a new file type that can contain any amount and any type of content, a secure file sharing service, which allows users to encrypt a file and send it safely via any of their usual communication channels.
Bullit is secured by a 256-bit, military-grade encryption protocol and will be linked to the Theta Blockchain. In addition to that, 'Bullit will have an option to be converted into NFTs to ensure ownership that is absolute, evidenced and recorded on the blockchain.
Kill a file in its tracks: Since it's blockchain, you can retain control of the ownership. Go to your dashboard, terminate the file and it's gone. Every version, everywhere. "Going Viral" has gone away.
How to join the Bullit Airdrop?
Total Airdrop Allocation 300,000 $BULT
Number of Winners 5,000 Random Winners
Airdrop End Date 10 April, 2022 @ 11:59 pm
Requirements to earn free crypto coins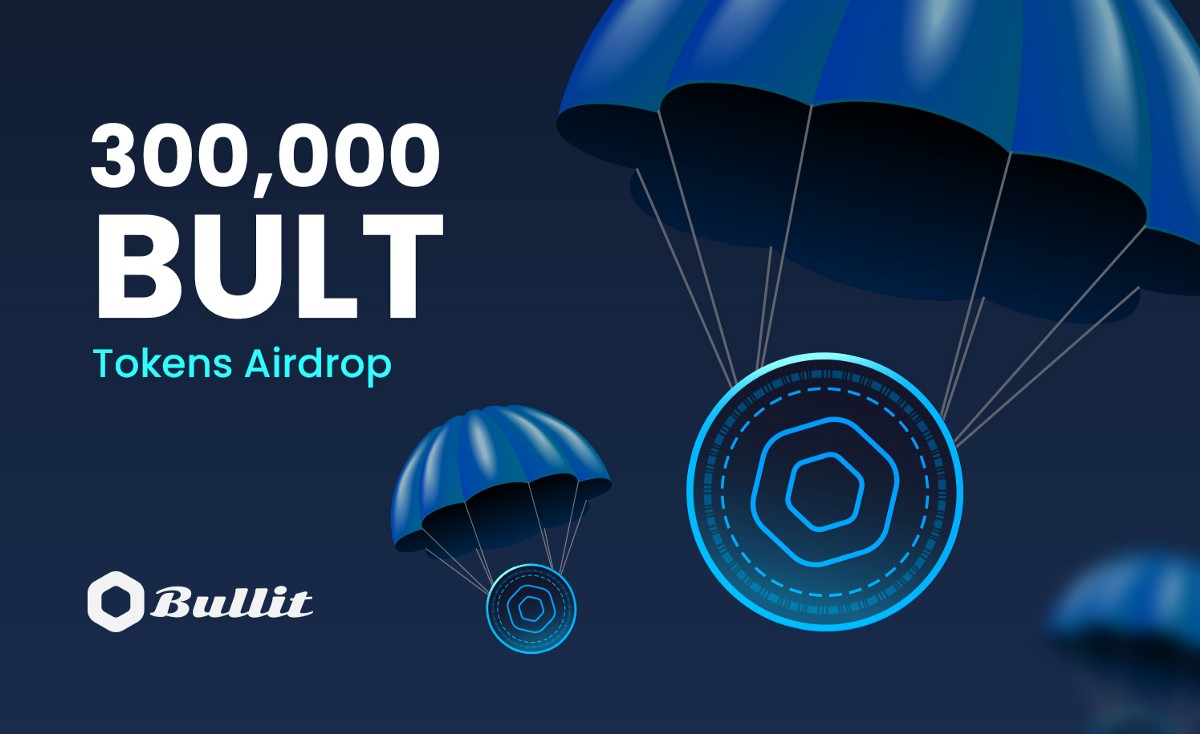 Native blockchain
Step-by-Step Guide ''Bullit Airdrop''
Login to the Bullit Airdrop page.
Follow @Bullit_app on Twitter & Retweet this Tweet.
Follow Bullit on LinkedIn.
Follow Bullit on Instagram.
Visit & leave a clap for the following Medium article.
Perform additional tasks to earn extra entries.
Submit your Theta Metamask wallet address and details to the Airdrop page.

▪️ You will receive Airdrop $BULT tokens automatically to your given THETA Wallet address after the campaign ends.

Like and share the Bullit Airdrop on your favourite SM!

When using decentralized applications (ÐApps), it's critical to remember that YOU are responsible for the security of your digital assets!
Disclaimer: Investors should take the time to research any given product before they invest their funds (DYOR).
Estimated value
~$ 30,000 Prize pool
Bullit - Unofficial Video Review