Verified
GonnaMakeIt ($GMI) Airdrop
As of Feb 15th, the GonnaMakeIt token supply will drop 75%! Users can participate early and reserve their $GMI Airdrop for claiming after the Token Generation Event. The program distributes 1,000,000,000 $GMI tokens through the Ethereum blockchain.
The GMI Airdrop program aims to increase awareness for the upcoming GonnaMakeIt Marketplace release expected to launch in Q2 2023 on both the Ethereum and Energi blockchains!

About GonnaMakeIt

GonnaMakeIt NFT Marketplace aims to increase NFT adoption by building an ecosystem where user safety is key, with a rewarding protocol for users to trade NFTs, stake native $GMI tokens and invite their friends onto the network.
GonnaMakeIt is featuring Guaranteed Royalties and Powerful Anti-Scam Protection.
How to join the GonnaMakeIt Airdrop?
Requirements to earn free crypto coins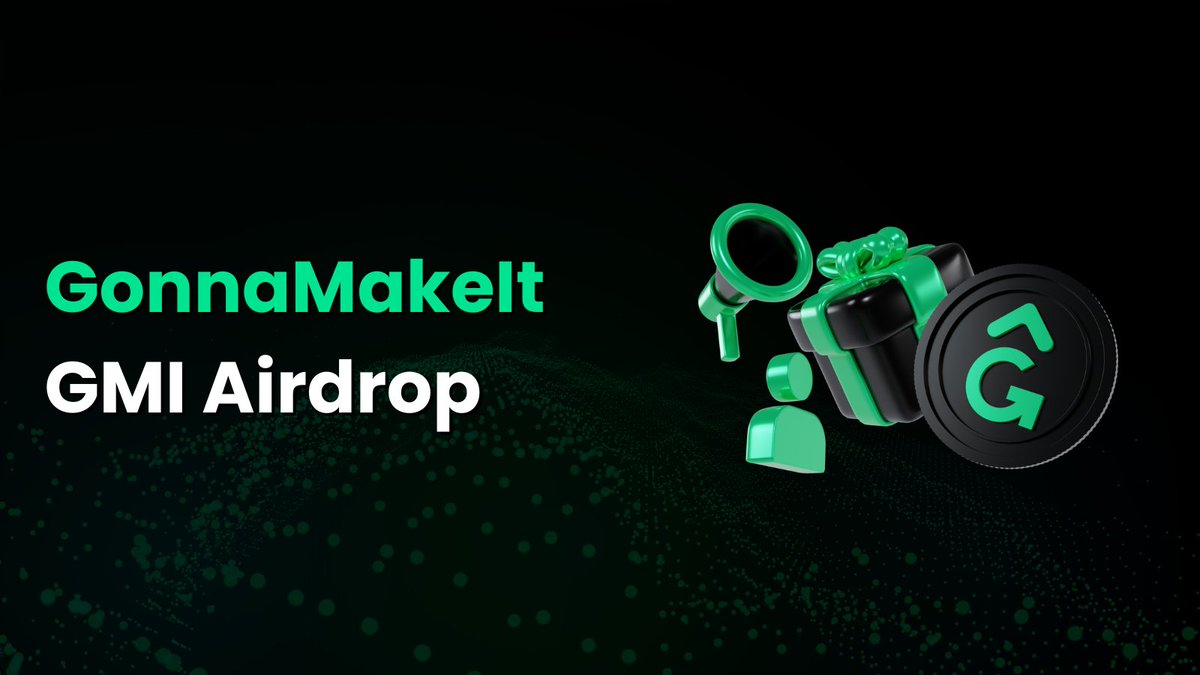 Native blockchain
Step-by-Step Guide ''GonnaMakeIt Airdrop''

▪️ The base amount of GMI tokens a user receives will be proportional to the base GMI amount allocated for each of the following reserve criteria. The $GMI Airdrop snapshots have been taken based on:
● OpenSea Trading Volume: Oct 15, 2022
● $ETH Holding - block height 15876942: Nov 1, 2022
When using decentralized applications (ÐApps), it's critical to remember that YOU are responsible for the security of your digital assets!
Disclaimer: Investors should thoroughly examine any given product before they deposit or invest their funds!
Estimated value
N/A
GonnaMakeIt NFT Marketplace - Video by Founder/CEO "Tommy WorldPower"